Call key data
European Partnership: One Health Anti-Microbial Resistance
Funding Program
Horizon Europe - Cluster 1 - Destination 3: Tackling diseases and reducing disease burden
Call number
HORIZON-HLTH-2024-DISEASE-09-01
deadlines
Opening
26.10.2023
Deadline
11.04.2024 17:00
Call budget
€ 100,000,000.00
Estimated EU contribution per project
€ 100,000,000.00
Call content
short description
The partnership should contribute to the priorities set in the European One Health Action plan to fight AMR that provides a European framework with actions focused on areas with the highest added value for Member States, including boosting research development and innovation.
Call objectives
The European partnership on One Health AMR should allow coordinating, aligning of activities and funding among countries in the EU and beyond, as well as facilitating national coherence between different services/ministries with responsibility for the various aspects of AMR and sectors involved (e.g. human and animal health, agriculture, environment, innovation).
This partnership should also contribute to achieving the objectives of the Pharmaceutical Strategy for Europe, in terms of fulfilling unmet medical needs on AMR and ensuring that the benefits of innovation reach patients in the EU, and support the objectives of the new EU4Health Programme, as well as supporting the objectives of the Farm to Fork Strategy.
Thanks to its capacity to bring together different stakeholders (e.g. research funders, health authorities, citizens, healthcare institutions, innovators, policymakers), the Partnership will create a critical mass of resources and implement a long-term Strategic Research and Innovation Agenda (SRIA).
The co-funded European Partnership on One Health antimicrobial resistance should be implemented through a joint programme of activities ranging from coordinating transnational research efforts to other activities such as coordination and networking activities, capacity building programmes, brokerage and mobility programmes, work on research infrastructures and resources, including training and dissemination activities.
The implementation of the future European Partnership for OH AMR should contribute to build a European Research and Innovation Area (ERA) to rapidly and jointly support research and innovation in the fight against AMR.
It should be structured along the following 3 main objectives:
1. Collaboration and alignment of Research and Innovation agendas on OH AMR
The Partnership should mobilise and link key AMR stakeholders, encompassing the human, veterinary, agricultural and environmental disciplines and including a broad spectrum of pathogens, bacteria, fungi, parasites and viruses, through a cross-cutting, interdisciplinary one health approach. It should provide a framework to close the current knowledge gaps and break existing silos in the AMR research landscape, facilitating the integration of national and international scientific and policy communities with industry and the civil society.
For this, the partnership could support, although no limited to, the following activities:
Joint strategic programming and global coordination of research and innovation through an agreed One Health AMR SRIA (covering the scientific areas Therapeutics, Surveillance, Diagnostics, Transmission, Prevention and Intervention, environment and social behavioural science).
Target research and innovation efforts to actual needs (challenge-driven) of policymakers and stakeholders.
Create a transnational system that supports collaboration between EU, MS and international initiatives.
2. Boost Research and Innovation
The Partnership should strengthen the European Research Area by supporting excellence in innovative research, capacity building, programmes for development of talent, widening the engagement of countries and sectors not yet involved.
For this, the partnership could support, although no limited to, the following activities:
Support excellent OH AMR research and development of new prevention methods, interventions, treatments and diagnostics through annual joint transnational research calls and research network calls.
Develop new tools and instruments to support research and innovation.
Support networking, training and mobility of researchers.
Facilitate sharing and use of data and research infrastructure.
3. Develop solutions
Facilitate translation of scientific knowledge into innovative solutions.
Connect, merge and align dissemination of outputs with other initiatives to support evidence-based policy in whole One Health domain.
Societal engagement by bridging science to society creating awareness of AMR challenges, value creation, support the wellbeing of citizens and sustainability of the environment.
The partnership should also:
Strengthen the OH AMR ecosystem with integrating activities engaging key actors for AMR encompassing the field of human, veterinary and environmental disciplines and the broad spectrum of pathogens, including fungi and viruses.
Implement collaborative activities with International Organisations such as the World Health Organization (WHO), the World Animal Health Organisation (WOAH), the Food and Agriculture Organization (FAO), United Nations Environmental Programme (UNEP), the G7 and G20 fora, and the global AMR R&D Hub, with the aim to avoid duplication of efforts. International cooperation is encouraged also with low- and middle-income countries where AMR is highly prevalent and prone to spread to Europe.
Establish robust communication and effective information exchange between diverse scientific disciplines and among multiple sectors of the society (as patients, clinicians, veterinarians, pharmacists, food producers, pharmaceutical industry, policymakers and researchers (including those working in the social sciences and humanities).
The Partnership's governance structure should engage upfront the relevant actors to coordinate, steer and frame the research and innovation activities, facilitate the use and uptake of the results and contribute to a science-based communication of the risk of spread of AMR. The Partnership's governance and operational structures should also foster a dialogue on sustainability, beyond funding from EU research and innovation framework programmes.
The governance should involve key stakeholders, including but not limited to the research and innovation community, patients and citizens, health and care professionals, and innovation owners.
The Partnership is open to all EU Member States, as well as to countries associated to Horizon Europe and will remain open to third countries wishing to join.
The Partnership should build on, be complementary to and go beyond the existing initiative JPIAMR.
To ensure coherence and complementarity of activities and leverage knowledge and investment possibilities, the Partnership is expected to establish relevant collaborations with other Horizon Europe partnerships (institutionalised and co-funded, such as the future Animal Health and Welfare partnership) and missions as set out in the working document on 'Coherence and Synergies of candidate European partnerships under Horizon Europe' as well as to explore collaborations with other relevant activities at EU and international level. The proposals should also consider synergies with EU programmes, including but not limited to EU4Health. The Partnership should align with EU-wide initiatives on open access and FAIR data.
Cooperation with international organisations, private sector and non-European institutions and experts may be considered. Participation of third countries is encouraged. Their commitments to the Partnership would not be eligible for the calculation of EU funding. Applicants should describe in their proposal the methodology for their collaboration and the aims they want to achieve with this kind of collaboration.
Proposals should pool the necessary financial resources from the participating national (or regional) research programmes with a view to implementing joint calls for transnational proposals resulting in grants to third parties. Financial support provided by the participants to third parties is one of the activities of this action in order to be able to achieve its objectives.
When defining calls for proposals, this Partnership needs to consider if to require the effective contribution of social sciences and humanities (SSH) disciplines and the involvement of SSH experts, institutions as well as the inclusion of relevant SSH expertise, in order to produce meaningful and significant effects enhancing the societal impact of the related research activities.
read more
Expected results
This topic aims at supporting activities that are enabling or contributing to one or several expected impacts of destination 3 "Tackling diseases and reducing disease burden". To that end, proposals under this topic should aim for delivering results that are directed, tailored towards and contributing to all of the following expected outcomes:
The EU's response to curb antimicrobial resistance (AMR) is improved and the EU is reinforced as an internationally recognised driver of research and innovation on AMR thereby substantially contributing to the achievement of the Sustainable Development Goals related to AMR;
EU and national agencies, the scientific communities, policymakers and funders enhance their collaboration and coordination for a strengthened 'One Health (OH) approach to fight antimicrobial resistance (AMR)' forming a strong and structured ecosystem with shared evidence, tools and methodologies cutting across sectors;
Research funders, policymakers, relevant agencies and authorities, and the research community are in a position to close the current gaps and break existing silos on AMR in accordance with the European One Health Action Plan against AMR;
Research funders align, adopt and implement their research policies and activities allowing for the optimal generation of novel solutions to prevent and treat infectious diseases affected by AMR, improved surveillance and diagnosis and control of the spread of resistant microorganisms, testing and validation of such solutions and facilitating their uptake or implementation responding to the needs to reduce the burden of AMR;
The EU is strengthened as an internationally recognised actor for OH AMR substantially contributing to global cooperation and coordination by expanding beyond Europe;
The research community at large benefit from and use an improved comprehensive knowledge framework integrating the EU, national/regional data and information infrastructures to improve transnational research.
read more
Eligibility Criteria
Regions / countries for funding
EU Member States, Overseas Countries and Territories (OCT)
Moldova (Moldova), Albania (Shqipëria), Armenia (Հայաստան), Azerbaijan (Azərbaycan), Belarus (Беларусь), Bosnia and Herzegovina (Bosna i Hercegovina / Босна и Херцеговина), Faeroes (Føroyar / Færøerne), Georgia (საქართველო), Island (Ísland), Israel (ישראל / إِسْرَائِيل), Kosovo (Kosova/Kosovë / Косово), Montenegro (Црна Гора), Morocco (المغرب), New Zealand (Aotearoa), North Macedonia (Северна Македонија), Norway (Norge), Serbia (Srbija/Сpбија), Tunisia (تونس /Tūnis), Türkiye, Ukraine (Україна), United Kingdom
eligible entities
Education and training institution, International organization, Non-Profit Organisation (NPO) / Non-Governmental Organisation (NGO), Other, Private institution, incl. private company (private for profit), Public Body (national, regional and local; incl. EGTCs), Research Institution incl. University, Small and medium-sized enterprise (SME)
Project Partnership
To be eligible for funding, applicants must be established in one of the following countries:
the Member States of the European Union, including their outermost regions
the Overseas Countries and Territories (OCTs) linked to the Member States
third countries associated to Horizon Europe - see list of particpating countries
---
Only legal entities forming a consortium are eligible to participate in actions provided that the consortium includes, as beneficiaries, three legal entities independent from each other and each established in a different country as follows:
at least one independent legal entity established in a Member State; and
at least two other independent legal entities, each established in different Member States or Associated Countries.
---
Any legal entity, regardless of its place of establishment, including legal entities from non-associated third countries or international organisations (including international European research organisations) is eligible to participate (whether it is eligible for funding or not), provided that the conditions laid down in the Horizon Europe Regulation have been met, along with any other conditions laid down in the specific call topic.
A 'legal entity' means any natural or legal person created and recognised as such under national law, EU law or international law, which has legal personality and which may, acting in its own name, exercise rights and be subject to obligations, or an entity without legal personality.
Specific cases:
Affiliated entities — Affiliated entities (i.e. entities with a legal or capital link to a beneficiary which participate in the action with similar rights and obligations to the beneficiaries, but which do not sign the grant agreement and therefore do not become beneficiaries themselves) are allowed, if they are eligible for participation and funding.
Associated partners — Associated partners (i.e. entities which participate in the action without signing the grant agreement, and without the right to charge costs or claim contributions) are allowed, subject to any conditions regarding associated partners set out in the specific call conditions.
Entities without legal personality — Entities which do not have legal personality under their national law may exceptionally participate, provided that their representatives have the capacity to undertake legal obligations on their behalf, and offer guarantees to protect the EU's financial interests equivalent to those offered by legal persons.
EU bodies — Legal entities created under EU law including decentralised agencies may be part of the consortium, unless provided for otherwise in their basic act.
Joint Research Centre ('JRC')— Where provided for in the specific call conditions, applicants may include in their proposals the possible contribution of the JRC but the JRC will not participate in the preparation and submission of the proposal. Applicants will indicate the contribution that the JRC could bring to the project based on the scope of the topic text. After the evaluation process, the JRC and the consortium selected for funding may come to an agreement on the specific terms of the participation of the JRC. If an agreement is found, the JRC may accede to the grant agreement as beneficiary requesting zero funding or participate as an associated partner, and would accede to the consortium as a member.
Associations and interest groupings — Entities composed of members (e.g. European research infrastructure consortia (ERICs)) may participate as 'sole beneficiaries' or 'beneficiaries without legal personality'. However, if the action is in practice implemented by the individual members, those members should also participate (either as beneficiaries or as affiliated entities, otherwise their costs will NOT be eligible.
other eligibility criteria
In recognition of the opening of the US National Institutes of Health's programmes to European researchers, any legal entity established in the United States of America is eligible to receive Union funding. Because the US contribution will be considered for the calculation of the EU contribution to the partnership, the concerned consortium of research funders from eligible EU Members States and Associated Countries must expressly agree to this participation.
Beneficiaries may provide financial support to third parties. The support to third parties can only be provided in the form of grants. Financial support provided by the participants to third parties is one of the primary activities of the action in order to be able to achieve its objectives. Given the type of action and its level of ambition, the maximum amount to be granted to each third party is EUR 10.00 million.
Additional information
Topics
Disaster Prevention, Resilience, Risk Management,
Health, Social Services, Sports
Relevance for EU Macro-Region
EUSAIR - EU Strategy for the Adriatic and Ionian Region, EUSALP - EU Strategy for the Alpine Space, EUSBSR - EU Strategy for the Baltic Sea Region, EUSDR - EU Strategy for the Danube Region
UN Sustainable Development Goals (UN-SDGs)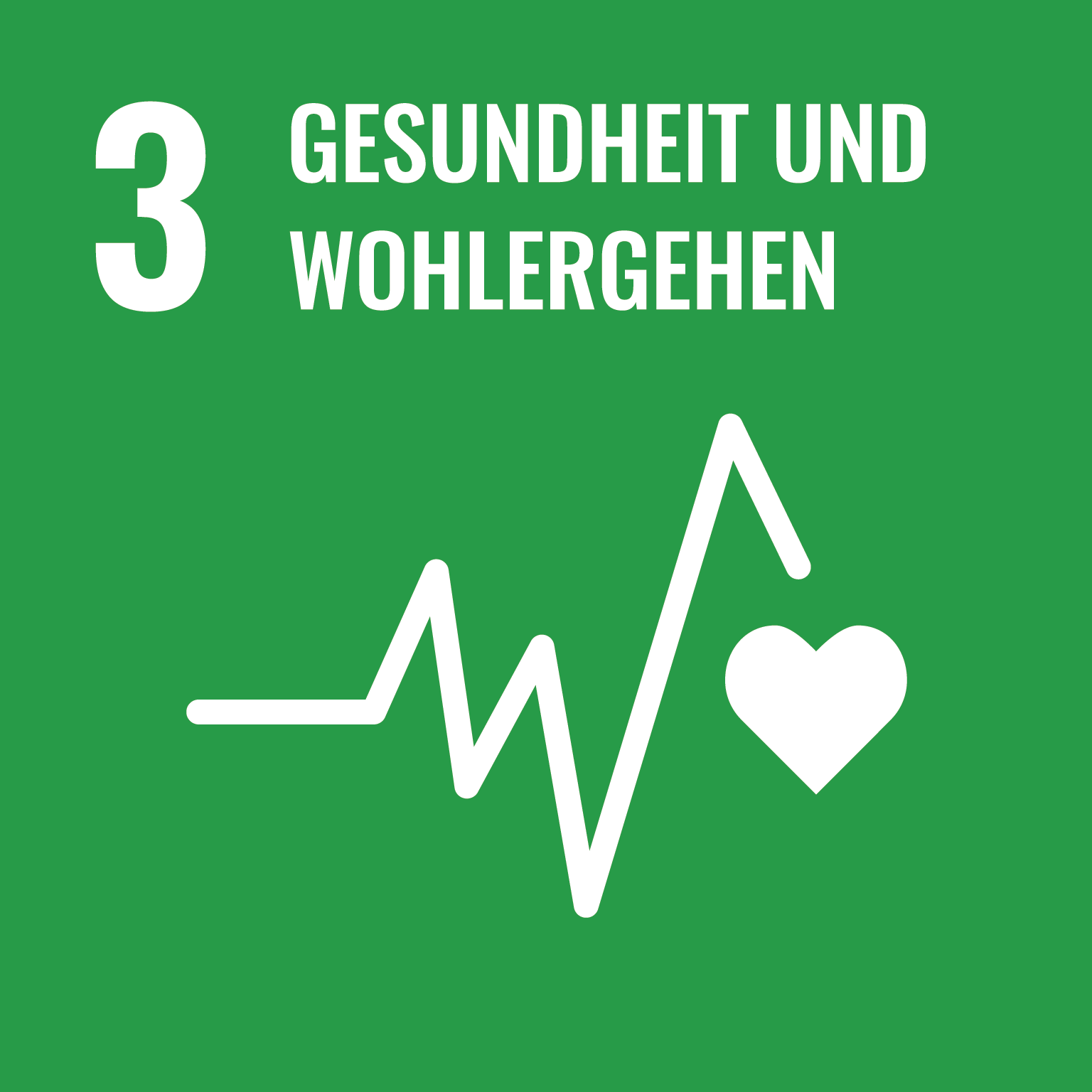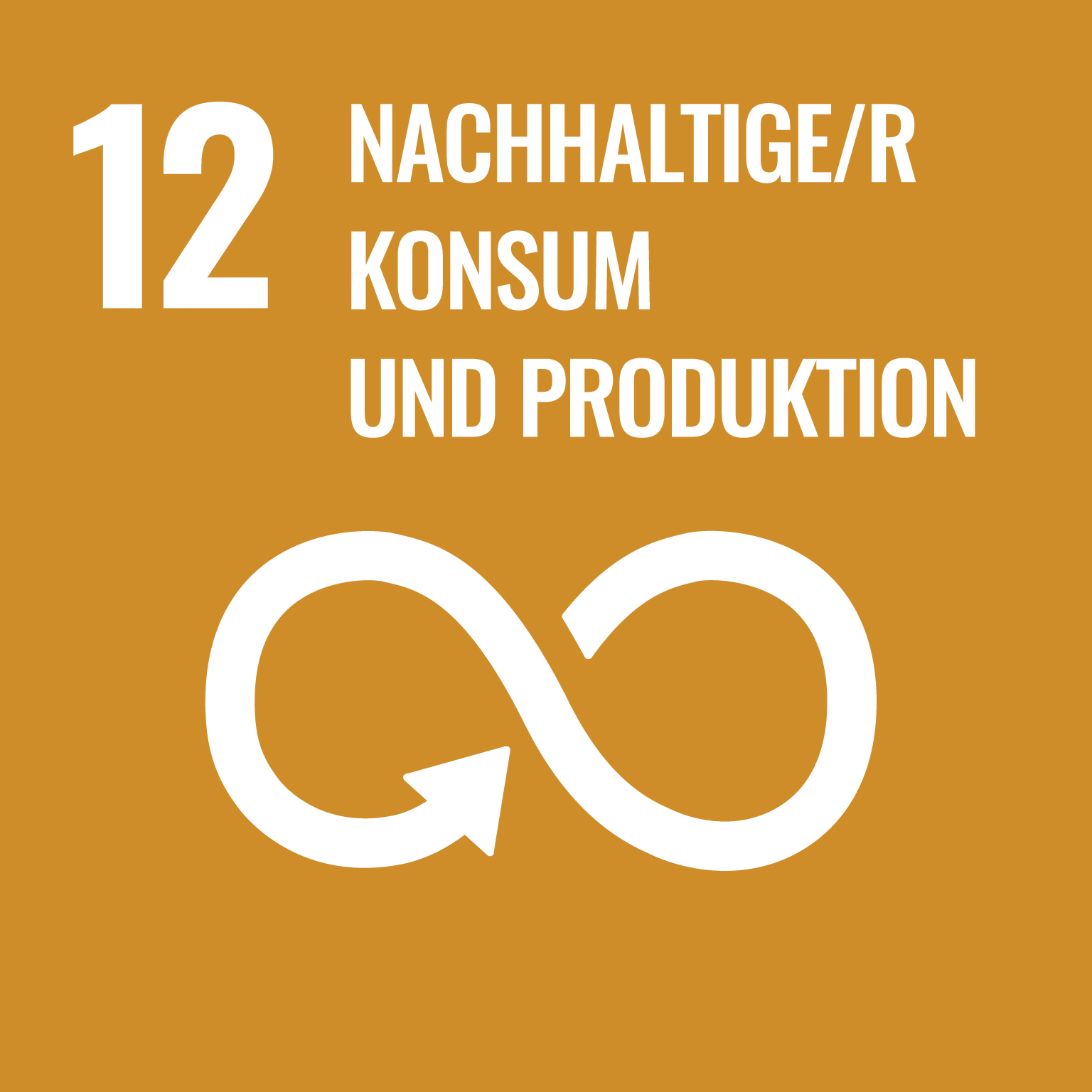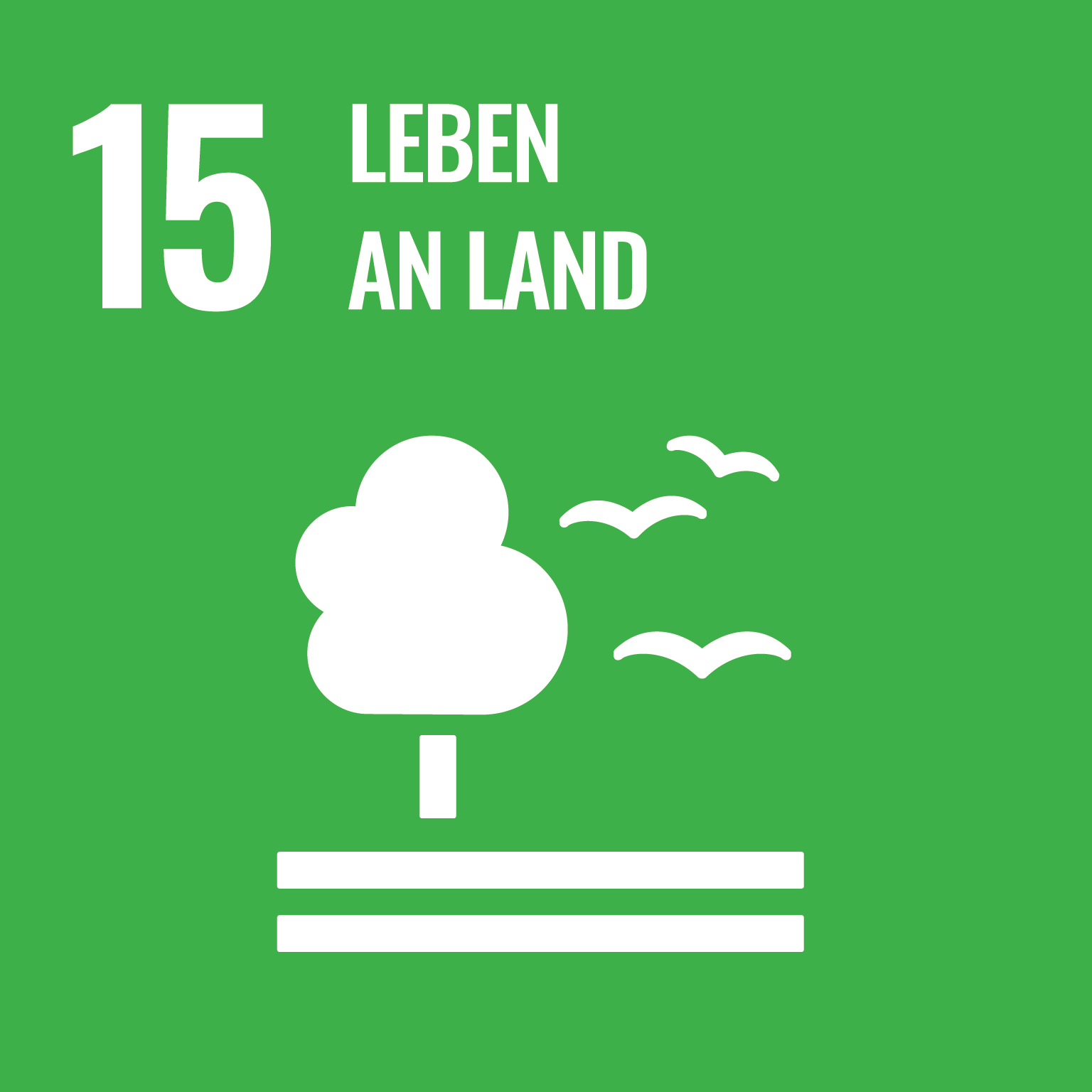 Additional Information
All proposals must be submitted electronically via the Funders & Tenders Portal electronic submission system (accessible via the topic page in the Search Funding & Tenders section). Paper submissions are NOT possible.
Proposals must be complete and contain all parts and mandatory annexes and supporting documents, e.g. plan for the exploitation and dissemination of the results including communication activities, etc.
The application form will have two parts:
Part A (to be filled in directly online) contains administrative information about the applicant organisations (future coordinator and beneficiaries and affiliated entities), the summarised budget for the proposal and call-specific questions;
Part B (to be downloaded from the Portal submission system, completed and then assembled and re-uploaded as a PDF in the system) contains the technical description of the project.
Annexes and supporting documents will be directly available in the submission system and must be uploaded as PDF files (or other formats allowed by the system).
---
The limit for a full application (Part B) is 70 pages.
---
The award criteria are described in General Annex D. The following exceptions apply: The thresholds for each criterion will be 4 (Excellence), 4 (Impact) and 3 (Implementation). The cumulative threshold will be 12.
Contact
National Contact Points for Horizon Europe
Website
To see more information about this call, you can register for free here
or log in with an existing account.
Log in Register now