Call key data
European partnership on sustainable food systems for people, planet and climate
Funding Program
Horizon Europe - Cluster 6 - Destination 2: Fair, Healthy and Environmentally-friendly Food Systems from Primary Production to Consumption
Call number
HORIZON-CL6-2023-FARM2FORK-01-9
deadlines
Opening
22.12.2022
Deadline
12.04.2023 17:00
Call budget
€ 175,000,000.00
Estimated EU contribution per project
€ 45,000,000.00
Call content
short description
This Partnership will provide a food systems R&I platform connecting local, national and European platforms, R&I programs and combining in-cash and in-kind resources in support of the transition to sustainable European food systems by 2030.
Call objectives
The future health of Europe's people and the planet lies on our plate. The way in which food is produced on land, in fresh water and in oceans, as well as in aquaculture systems, fished, processed, packaged, distributed, valued, prepared, consumed, wasted and recycled should change to ensure that environmental, social and economic sustainability of food become core assets of EU's food systems, along with food safety and food security. Research and Innovation (R&I) is a critical resource for the EU in the transformation towards Sustainable Food Systems for People, Planet & Climate (SFS). The prime condition for success is that a wide diversity of actors join forces in a Partnership – with a mission for change and willingness to contribute to joint actions.
There is consensus about the need for transformation of the current types of production, processing, distribution, and consumption in linear food chains towards circular food systems functioning within planetary boundaries. The sustainable food systems will provide food that is safe, sustainable healthy, fair and trusted for/by everyone. This transition needs an overarching food systems approach to address several challenges in an integrative manner and empowering all relevant stakeholders, diverse voices and geographical regions. This partnership does not address primary production as growing food, agricultural production and other specific aspects related to it, will be covered in the Horizon Europe Partnerships on Agroecology and Animal Health and Welfare.
The European Partnership under Horizon Europe Sustainable Food Systems for People, Planet & Climate should be implemented through a joint programme of activities. These should target high impact, relevance for stakeholders and capacity building, ranging from research, innovation to coordination and networking activities, including training, dialogue, communication and dissemination activities in all research and innovation projects of the Partnership. Emphasis should be given to demonstration, upscaling and experimentation calls that strengthen collective intelligence and effect meaningful transformations through informing all of the stakeholders on the best science, data and insights from across the food systems:
The Partnership should aim to achieve the following objectives:
Develop work programmes as implementation steps of the high-level Strategic Research and Innovation Agenda (SRIA) defining key activities;
Pool R&I resources by joint calls for R&I projects based on commonly developed Strategic Research and Innovation Agenda (SRIA) and a Roadmap;
Establish a Food systems knowledge Hub of hubs with a central Hub (or Platform) for understanding when food systems are evolving sustainably (in what contexts, with which actors, etc.), and a network of transformative research and innovation labs (FS-labs or 'hubs') for systemic innovations at different scales;
Provide place-based solutions in the FS Labs, exploring them as living labs to test sustainable food systems pathways, like policy and city labs, experimental restaurant environments, etc.;
Provide the frame for developing system approaches with sustainable outcomes in the Hub of hubs;
Enable knowledge sharing, and scaling - adapting knowledge systems, innovation platforms and science-policy interfaces for ensuring impact; while making use of data and technology where it adds value. The science based collective intelligence will effect meaningful transformation. Proposals are encouraged to cooperate with actors such as the European Commission's Joint Research Centre (JRC). The JRC may provide expertise on how to strengthen the relationship between scientists and European policy makers and to promote research and collaboration on food systems science.
When it comes to food systems, it is important to recognize that all food producers, including aquaculture and fisheries, as well as retailers and processors have a key role as intermediaries between production and consumption. Alignment of private and public goals is a condition for success of public strategies. In particular, innovative food businesses implementing the European Green Deal, farm to fork and bioeconomy objectives could play a lighthouse role. Stakeholders from the quadruple helix (i.e. policymakers, businesses/industry, researchers, and civil society), from different sectors of the food system, should be brought together on this overarching platform, with the aim of strengthening science-policy-society interfaces and increase transformative potential.
Partners are expected to provide financial and/or in-kind contributions for the governance structure, the joint calls and other dedicated implementation actions and efforts for national coordination. The partnership is expected to mobilise EU, national and regional capacities to leverage investments, including from the private sector and foundations, increase up-scalability and market accessibility for the developed solutions and thus increase the return to investments.
Proposals should pool the necessary financial resources from the participating national (or regional) research programmes with a view to implementing joint calls for transnational proposals resulting in grants to third parties.
The Partnership is part of a "partnership landscape" that needs to avoid overlaps and build synergies for win-win collaboration and solutions, in particular with the Partnerships Accelerating farming systems transition: agroecology living labs and research infrastructures, Agriculture of Data and Animal Health and Welfare. Proposals should pool the necessary financial resources from the participating national (or regional) research programmes with a view to implementing joint calls for transnational proposals resulting in grants to third parties.
The Partnership should allocate resources to cooperate with existing projects, initiatives, platforms, science-policy interfaces, institutional processes at EU level, and at other levels where relevant to the partnership's goals. Proposals should pool the necessary financial resources from participating national (or regional) research programmes with a view to implementing coordinated calls for transnational proposals that provide grants to third parties.
This topic should involve contributions from the social sciences and humanities disciplines.
The expected duration of the partnership is seven to ten years.
The Commission envisages to include new actions in its future work programmes to provide continued support to the partnership for the duration of Horizon Europe.
read more
Expected effects and impacts
Food systems are among the central leverage points for the transition; they are inextricably linked with the well-being of people and planet. This is reflected in the farm to fork and EU biodiversity strategies, which are at the heart of the European Green Deal. They identify ambitious targets and objectives for redesigning parts of the food system, outline actions, and pledge to monitor the progress towards them. The UN Global Food Systems Summit 2021 has addressed these issues globally. A successful proposal will contribute to the European Green Deal priorities, especially to the farm to fork strategy, and will deliver co-benefits on each of the Food 2030 priorities: nutrition for sustainable healthy diets, climate and environment, circularity and resource efficiency, innovation and empowering communities. The Partnership will also contribute to the common agricultural policy / common fisheries policy, circular economy action plan / blue economy, sustainable aquaculture, single market for green products, Europe's digital decade, 2030 climate target plan, Waste Framework Directive, bioeconomy strategy and action plan, and the EU zero pollution action plan.
The Partnership will coordinate, align, and leverage European and national R&I efforts to future-proof food systems for co-benefits through an integrated and transdisciplinary systems approach. The Partnership will provide the scientific evidence, as well as the collaborative experience among practitioners and citizens, to support the transformation of local, national, European and global food systems.
read more
Expected results
Accelerated transformation of local, national, European and global food systems, making them safe, sustainable, within planetary boundaries, healthy, fair and trusted – for everyone;
Sustained multi-stakeholder EU partnership for R&I on food systems transformation with global-to-local linkages and a core strategy on food systems;
Enabled EU-wide committed food innovation policy and a strong foundation for a European Research Area for food systems;
Enhanced changes in the way we eat: safe, healthy and sustainable food are standard for all in the diverse food environment, via dietary shifts; changes in the way we process and supply food: supply-side and process innovation towards carbon neutrality, product diversity and circularity, changes in the way we connect with food systems: Citizen engagement and consumer trust in reoriented food systems; and changes in the way we govern food systems: Leverage points for local, national, EU and global transition pathways – incentives, boundary settings and co-creation.
read more
Eligibility Criteria
Regions / countries for funding
EU Member States, Overseas Countries and Territories (OCT)
Moldova (Moldova), Albania (Shqipëria), Armenia (Հայաստան), Bosnia and Herzegovina (Bosna i Hercegovina / Босна и Херцеговина), Faeroes (Føroyar / Færøerne), Georgia (საქართველო), Island (Ísland), Israel (ישראל / إِسْرَائِيل), Kosovo (Kosova/Kosovë / Косово), Montenegro (Црна Гора), Morocco (المغرب), North Macedonia (Северна Македонија), Norway (Norge), Serbia (Srbija/Сpбија), Tunisia (تونس /Tūnis), Türkiye, Ukraine (Україна), United Kingdom
eligible entities
EU Body, Education and training institution, International organization, Natural Person, Non-Profit Organisation (NPO) / Non-Governmental Organisation (NGO), Other, Private institution, incl. private company (private for profit), Public Body (national, regional and local; incl. EGTCs), Research Institution incl. University, Small and medium-sized enterprise (SME)
Project Partnership
To be eligible for funding, applicants must be established in one of the following countries:
the Member States of the European Union, including their outermost regions
the Overseas Countries and Territories (OCTs) linked to the Member States
third countries associated to Horizon Europe - see list of particpating countries
---
Applications may be submitted by one or more legal entities, provided that one of those legal entities is established in a Member Sate or an Associated Country.
---
Any legal entity, regardless of its place of establishment, including legal entities from non-associated third countries or international organisations (including international European research organisations) is eligible to participate (whether it is eligible for funding or not), provided that the conditions laid down in the Horizon Europe Regulation have been met, along with any other conditions laid down in the specific call topic.
A 'legal entity' means any natural or legal person created and recognised as such under national law, EU law or international law, which has legal personality and which may, acting in its own name, exercise rights and be subject to obligations, or an entity without legal personality.
Specific cases:
Affiliated entities — Affiliated entities (i.e. entities with a legal or capital link to a beneficiary which participate in the action with similar rights and obligations to the beneficiaries, but which do not sign the grant agreement and therefore do not become beneficiaries themselves) are allowed, if they are eligible for participation and funding.
Associated partners — Associated partners (i.e. entities which participate in the action without signing the grant agreement, and without the right to charge costs or claim contributions) are allowed, subject to any conditions regarding associated partners set out in the specific call conditions.
Entities without legal personality — Entities which do not have legal personality under their national law may exceptionally participate, provided that their representatives have the capacity to undertake legal obligations on their behalf, and offer guarantees to protect the EU's financial interests equivalent to those offered by legal persons.
EU bodies — Legal entities created under EU law including decentralised agencies may be part of the consortium, unless provided for otherwise in their basic act.
Joint Research Centre ('JRC')— Where provided for in the specific call conditions, applicants may include in their proposals the possible contribution of the JRC but the JRC will not participate in the preparation and submission of the proposal. Applicants will indicate the contribution that the JRC could bring to the project based on the scope of the topic text. After the evaluation process, the JRC and the consortium selected for funding may come to an agreement on the specific terms of the participation of the JRC. If an agreement is found, the JRC may accede to the grant agreement as beneficiary requesting zero funding or participate as an associated partner, and would accede to the consortium as a member.
Associations and interest groupings — Entities composed of members (e.g. European research infrastructure consortia (ERICs)) may participate as 'sole beneficiaries' or 'beneficiaries without legal personality'. However, if the action is in practice implemented by the individual members, those members should also participate (either as beneficiaries or as affiliated entities, otherwise their costs will NOT be eligible.
other eligibility criteria
Proposals must apply the multi-actor approach. See definition of the multi-actor approach on pages 21-23 of the work programme.
Additional information
Topics
Administration & Governance, Institutional Capacity & Cooperation,
Agriculture & Forestry, Fishery, Food, Soil quality,
Air Quality, Biodiversity & Environment, Climate & Climate Change, Water quality & management
Relevance for EU Macro-Region
EUSAIR - EU Strategy for the Adriatic and Ionian Region, EUSALP - EU Strategy for the Alpine Space, EUSBSR - EU Strategy for the Baltic Sea Region, EUSDR - EU Strategy for the Danube Region
UN Sustainable Development Goals (UN-SDGs)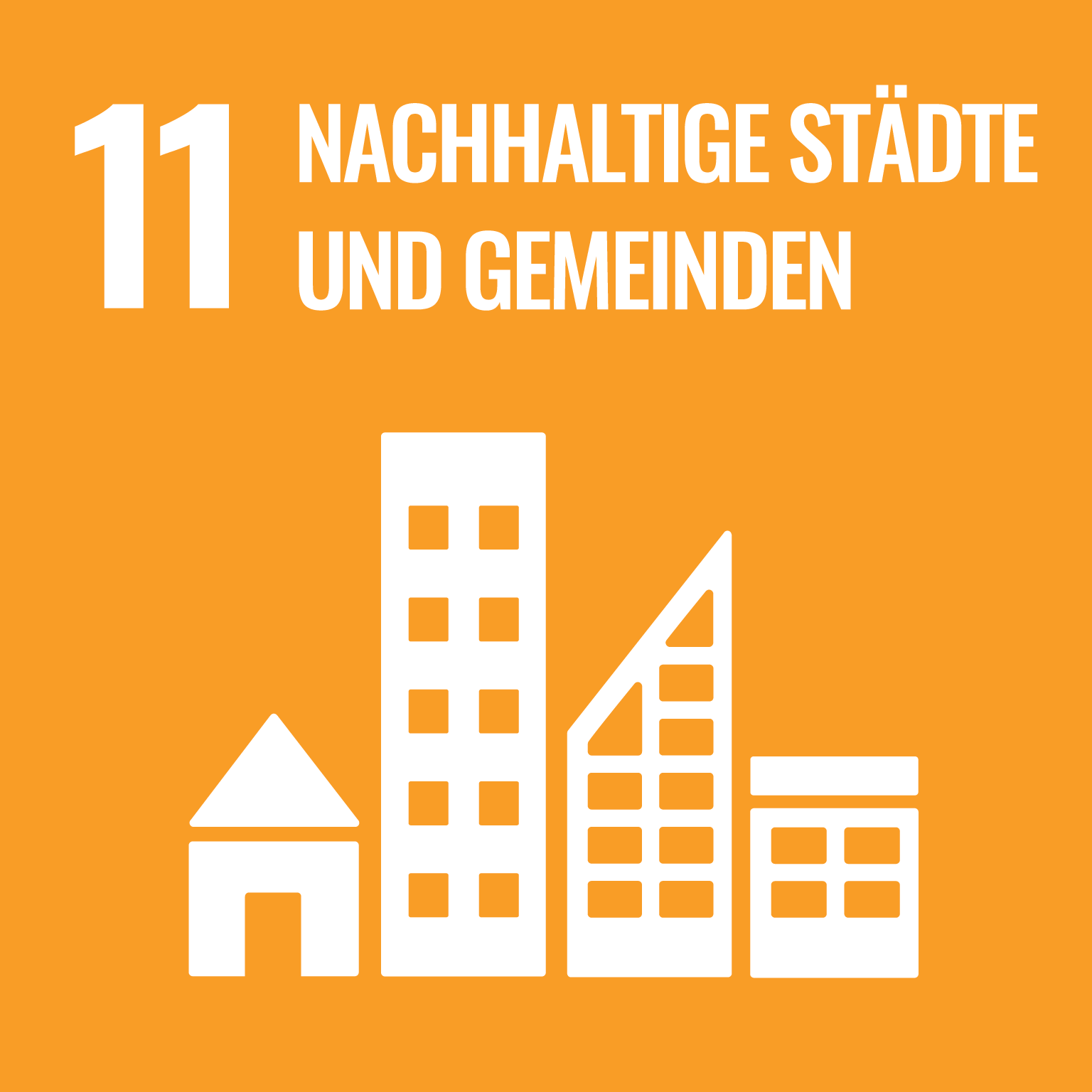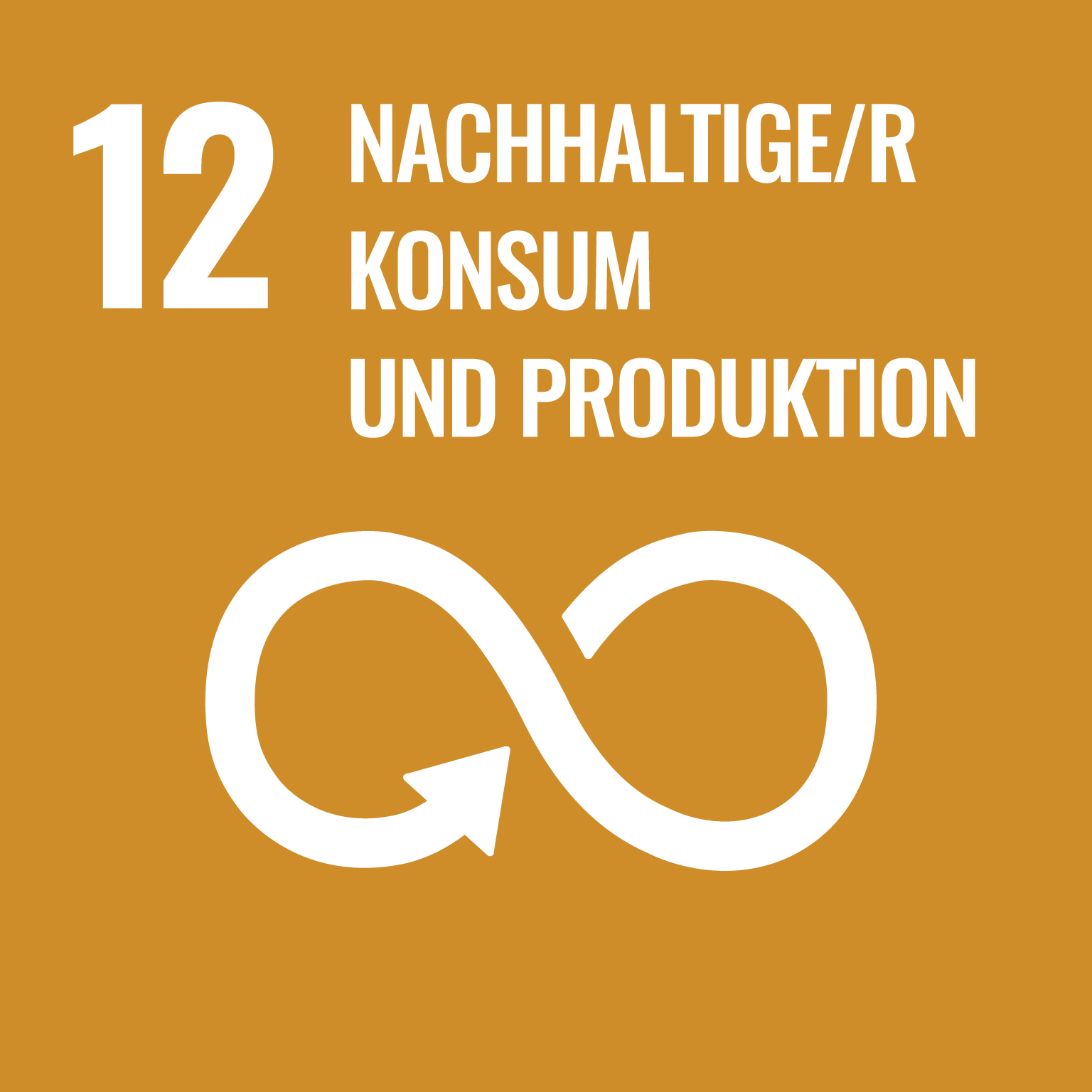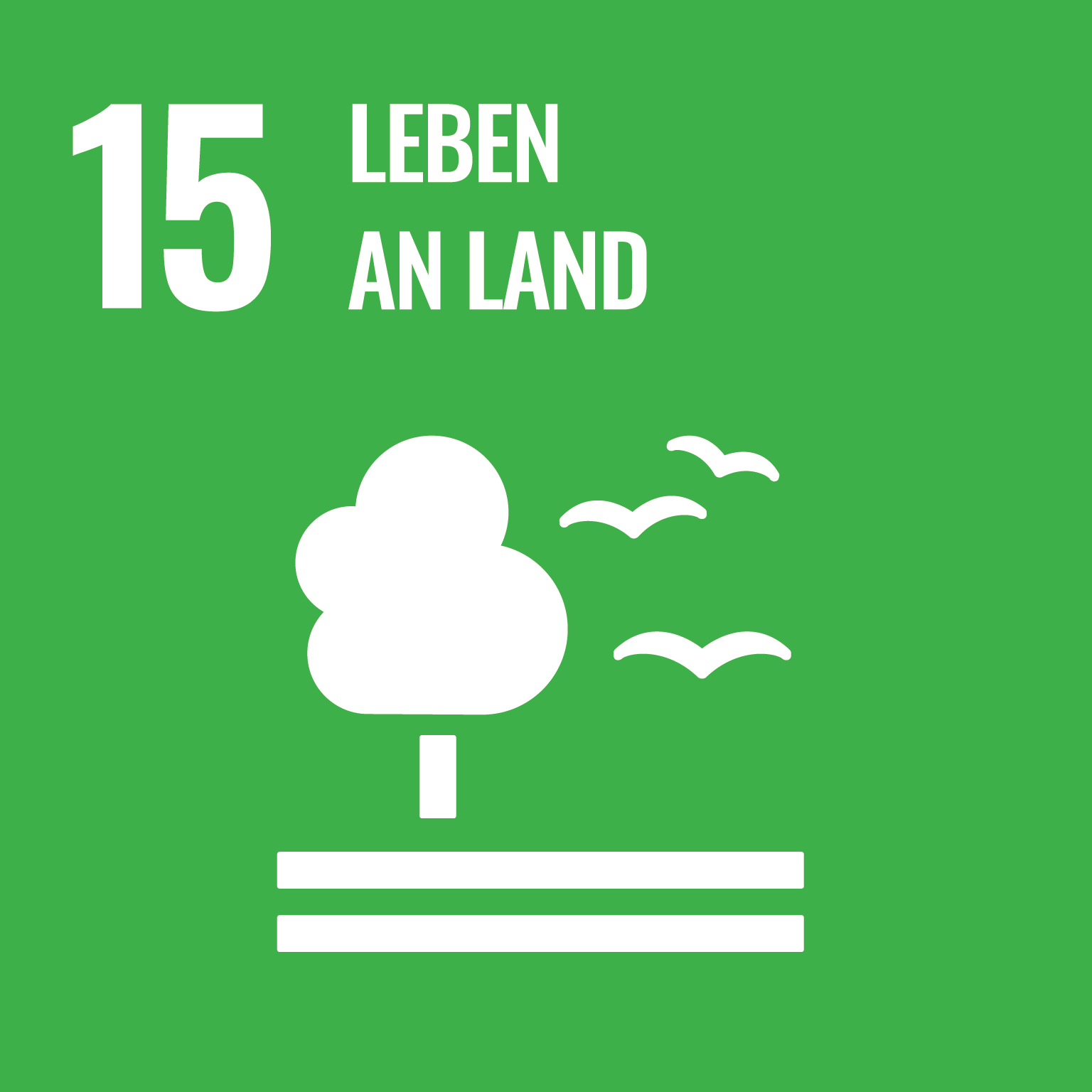 Additional Information
All proposals must be submitted electronically via the Funders & Tenders Portal electronic submission system (accessible via the topic page in the Search Funding & Tenders section). Paper submissions are NOT possible.
Proposals must be complete and contain all parts and mandatory annexes and supporting documents, e.g. plan for the exploitation and dissemination of the results including communication activities, etc.
The application form will have two parts:
Part A (to be filled in directly online) contains administrative information about the applicant organisations (future coordinator and beneficiaries and affiliated entities), the summarised budget for the proposal and call-specific questions;
Part B (to be downloaded from the Portal submission system, completed and then assembled and re-uploaded as a PDF in the system) contains the technical description of the project.
Annexes and supporting documents will be directly available in the submission system and must be uploaded as PDF files (or other formats allowed by the system).
---
The limit for a full application (Part B) is 70 pages.
---
Beneficiaries may provide financial support to third parties. The support to third parties can only be provided in the form of grants. As financial support provided by the participants to third parties is one of the primary activities of the action in order to be able to achieve its objectives, the € 60,000.00 threshold provided for in Article 204(a) of the Financial Regulation No 2018/1046 does not apply. The maximum amount to be granted to each third party is € 10,000,000.00 for the whole duration of Horizon Europe.
Contact
National Contact Points for Horizon Europe
Website
To see more information about this call, you can register for free here
or log in with an existing account.
Log in Register now