Call key data
Planetary health: understanding the links between environmental degradation and health impacts
Funding Program
Horizon Europe - Cluster 1 - Destination 2: Living and working in a health-promoting environment
Call number
HORIZON-HLTH-2023-ENVHLTH-02-01
deadlines
Opening
12.01.2023
Deadline
13.04.2023 17:00
Call budget
€ 30,000,000.00
Estimated EU contribution per project
between € 5,000,000.00 and € 6,000,000.00
Call content
short description
Applicants are invited to submit proposals providing actionable evidence for policymakers to take preventive actions to protect the human health and wellbeing by exploring the links between human health and environmental degradation in an integrated and comprehensive manner. More fragmented contributions focused on less studied aspects such as the links between climate change and health and, between biodiversity and health, will also be considered.
Call objectives
Globally, life quality and expectancy have increased to unprecedented levels over the last decades due to the significant public health, agricultural, industrial and technological achievements of the 20th century. On the other hand, the ongoing trend of environmental degradation and global climate and environmental changes has introduced new pressures, which involve large impacts on human health and might put at risk the recent public health gains.
Among others, climate change, biodiversity loss, biological invasions, environmental pollution, changes in land use and degradation, deforestation, thawing permafrost (in polar regions, and particularly in the Arctic), overfishing, new animal diseases and acidification of water bodies can result in reduced food and water availability and safety and increased exposure to factors causing infectious and non-communicable diseases. Additionally, changes in weather and climate extremes have been observed across the globe, resulting in an increase of the frequency and intensity of extreme weather events such as heavy precipitation and floods, heat waves and hot extremes, droughts and tropical cyclones.
There is increasing evidence showing that many of these environmental stressors and changes can cause profound short- and long-term negative impacts on human health and well-being, contributing to increased morbidity and mortality worldwide. Understanding and acting upon these challenges calls for a multidisciplinary, cross-sectorial and trans-border approach ranging from the local to the global scale. The effects can be direct due to increases in floods, heatwaves, water shortages, landslides, exposure to ultraviolet radiation, exposure to pollutants, among others, or indirect and complex, as climate change -mediated or ecosystem-mediated. In addition, it is imperative that the solutions and initiatives chosen to prevent environmental degradation are safe for human health and the environment.
Planetary health is a concept focused on the interdependencies between human health and the state of earth's complex natural systems. A key focus is on understanding how the current trend of human-related environmental degradation can affect the health and well-being of current and future generations. The Rockefeller Foundation-Lancet Commission on Planetary Health published a report in 2015, laying the foundation for the development of this important new field of study. In 2020 the Helsinki declaration was published, resulting from a conference where participants discussed how to implement the planetary health approach in Europe in the context of the European Green Deal. Planetary health is also a priority topic in the research agenda in environment, climate and health proposed by the Coordination and support action HERA.
To advance the knowledge on planetary health to support policymaking in this area, the applicants should address several of the following activities:
Provide strengthened evidence for health and wellbeing impacts of planetary changes, considering a systems thinking framework or a fragmentary approach focused on the impacts of climate change and biodiversity loss on human health (for biodiversity loss, proposals should not focus on the connection between the biodiversity loss and ecosystem degradation with the prevention of zoonotic emerging diseases since this topic will be covered by CL6-2023-BIODIV: Interlinkages between biodiversity loss and degradation of ecosystems and the emergence of zoonotic diseases);
Provide improved understanding and modelling of human–ecological systems interactions and ecosystem-mediated effects on human health and well-being, including the attribution of health outcomes to environmental change;
Provide a methodology to identify and prioritise threats for public health caused by environmental degradation, with a view to improving preparedness of health systems to these threats, through structured processes that move from evidence to recommendations and decisions;
Investigation how infections agents that might have the capacity to adapt to other host species can spread via the environment, and how this type of insight might lead to enhanced monitoring strategies;
Lay the foundations for integrated surveillance systems considering already established monitoring systems (e.g. systematic wastewater monitoring) and using available and newly collected health, socioeconomic, and environmental data for defined populations over longer time periods. This would provide early detection of emerging disease outbreaks (e.g. zoonotic diseases, potential permafrost release of new and old pathogens) or changes in nutrition and non-communicable disease burden and support the assessment of the integrated health, environmental, and socioeconomic effect of policies and technologies.
Explore strategies to reduce environmental damage and harmful emissions (e.g. air pollution) including assessment of health co-benefits through engagement with relevant HE partnerships and missions;
Explore implications of planetary health for health systems and public health and identify opportunities to mitigate adverse health impacts of environmental degradation;
Improve risk communication to policymakers, public authorities, industry and the public and support evidence-informed decisions by policymakers, by increasing capacity to do systematic reviews and provide rigorous policy briefs;
Advance knowledge and actions to reduce the burden of non-communicable diseases while reducing the environmental pressure in areas like nutrition, physical activity, and mobility, and to assess the integrated health, environmental, and socioeconomic effect of those actions (i.e. behaviour change interventions, policies or new technologies);
Provide better understanding on adaptation to climate and other environmental changes to protect human health, including the interactions between different planetary boundaries and the need to integrate adaptation and mitigation strategies;
Improved health impact assessment approaches accounting for environmental externalities and estimating the cost and benefits of interventions versus no action.
This topic requires the effective contribution of social sciences and humanities (SSH) disciplines and the involvement of SSH experts, institutions as well as the inclusion of relevant SSH expertise, in order to produce meaningful and significant effects enhancing the societal impact of the related research activities. Researchers should carefully integrate distributive considerations in their analysis by considering, where relevant, disaggregated effects for different socio-economic groups.
In order to optimise synergies and increase the impact of the projects, all projects selected for funding from this topic will form a cluster and be required to participate in common networking and joint activities. Without the prerequisite to detail concrete joint activities, proposals should allocate a sufficient budget for the attendance to regular joint meetings and to cover the costs of any other potential common networking and joint activities.
Applicants envisaging to include clinical studies should provide details of their clinical studies in the dedicated annex using the template provided in the submission system. See definition of clinical studies in the introduction to this work programme part.
read more
Expected effects and impacts
Expected results
Climate and environmental policies are supported with better knowledge on the Earth natural systems and human health interactions;
Sustainable planetary health policies which foster co-benefits to human health and the health of ecosystems are supported with robust evidence;
Cross sectorial and multidisciplinary scientific collaborations, including expertise in public health and One Health, are established;
Public authorities rely on indicators about the impacts on human health of changes or degradation of natural systems to support adaptation and mitigation strategies to natural hazards;
Policymakers have better tools to improve the predictive capability and preparedness as well as to envision prevention strategies to deal with the impacts on human health of changes or degradation of ecosystems;
Citizens are engaged and informed about the impact of natural systems' degradation on human health and behaviours aiming at the conservation of ecosystems are promoted.
read more
Eligibility Criteria
Regions / countries for funding
EU Member States, Overseas Countries and Territories (OCT)
Moldova (Moldova), Albania (Shqipëria), Armenia (Հայաստան), Bosnia and Herzegovina (Bosna i Hercegovina / Босна и Херцеговина), Faeroes (Føroyar / Færøerne), Georgia (საქართველო), Island (Ísland), Israel (ישראל / إِسْرَائِيل), Kosovo (Kosova/Kosovë / Косово), Montenegro (Црна Гора), Morocco (المغرب), North Macedonia (Северна Македонија), Norway (Norge), Serbia (Srbija/Сpбија), Tunisia (تونس /Tūnis), Türkiye, Ukraine (Україна), United Kingdom
eligible entities
EU Body, Education and training institution, International organization, Natural Person, Non-Profit Organisation (NPO) / Non-Governmental Organisation (NGO), Other, Private institution, incl. private company (private for profit), Public Body (national, regional and local; incl. EGTCs), Research Institution incl. University, Small and medium-sized enterprise (SME)
Project Partnership
To be eligible for funding, applicants must be established in one of the following countries:
the Member States of the European Union, including their outermost regions
the Overseas Countries and Territories (OCTs) linked to the Member States
third countries associated to Horizon Europe - see list of particpating countries
---
Applications may be submitted by one or more legal entities, which may be established in a Member State, Associated Country or, in exceptional cases and if provided for in the specific call conditions, in another third country.
In recognition of the opening of the US National Institutes of Health's programmes to European researchers, any legal entity established in the United States of America is eligible to receive Union funding.
---
Any legal entity, regardless of its place of establishment, including legal entities from non-associated third countries or international organisations (including international European research organisations) is eligible to participate (whether it is eligible for funding or not), provided that the conditions laid down in the Horizon Europe Regulation have been met, along with any other conditions laid down in the specific call topic.
A 'legal entity' means any natural or legal person created and recognised as such under national law, EU law or international law, which has legal personality and which may, acting in its own name, exercise rights and be subject to obligations, or an entity without legal personality.
Specific cases:
Affiliated entities — Affiliated entities (i.e. entities with a legal or capital link to a beneficiary which participate in the action with similar rights and obligations to the beneficiaries, but which do not sign the grant agreement and therefore do not become beneficiaries themselves) are allowed, if they are eligible for participation and funding.
Associated partners — Associated partners (i.e. entities which participate in the action without signing the grant agreement, and without the right to charge costs or claim contributions) are allowed, subject to any conditions regarding associated partners set out in the specific call conditions.
Entities without legal personality — Entities which do not have legal personality under their national law may exceptionally participate, provided that their representatives have the capacity to undertake legal obligations on their behalf, and offer guarantees to protect the EU's financial interests equivalent to those offered by legal persons.
EU bodies — Legal entities created under EU law including decentralised agencies may be part of the consortium, unless provided for otherwise in their basic act.
Joint Research Centre ('JRC')— Where provided for in the specific call conditions, applicants may include in their proposals the possible contribution of the JRC but the JRC will not participate in the preparation and submission of the proposal. Applicants will indicate the contribution that the JRC could bring to the project based on the scope of the topic text. After the evaluation process, the JRC and the consortium selected for funding may come to an agreement on the specific terms of the participation of the JRC. If an agreement is found, the JRC may accede to the grant agreement as beneficiary requesting zero funding or participate as an associated partner, and would accede to the consortium as a member.
Associations and interest groupings — Entities composed of members (e.g. European research infrastructure consortia (ERICs)) may participate as 'sole beneficiaries' or 'beneficiaries without legal personality'. However, if the action is in practice implemented by the individual members, those members should also participate (either as beneficiaries or as affiliated entities, otherwise their costs will NOT be eligible.
other eligibility criteria
If projects use satellite-based earth observation, positioning, navigation and/or related timing data and services, beneficiaries must make use of Copernicus and/or Galileo/EGNOS (other data and services may additionally be used).
Additional information
Topics
Air Quality, Biodiversity & Environment, Climate & Climate Change, Water quality & management,
Health, Social Services, Sports
Relevance for EU Macro-Region
EUSAIR - EU Strategy for the Adriatic and Ionian Region, EUSALP - EU Strategy for the Alpine Space, EUSBSR - EU Strategy for the Baltic Sea Region, EUSDR - EU Strategy for the Danube Region
UN Sustainable Development Goals (UN-SDGs)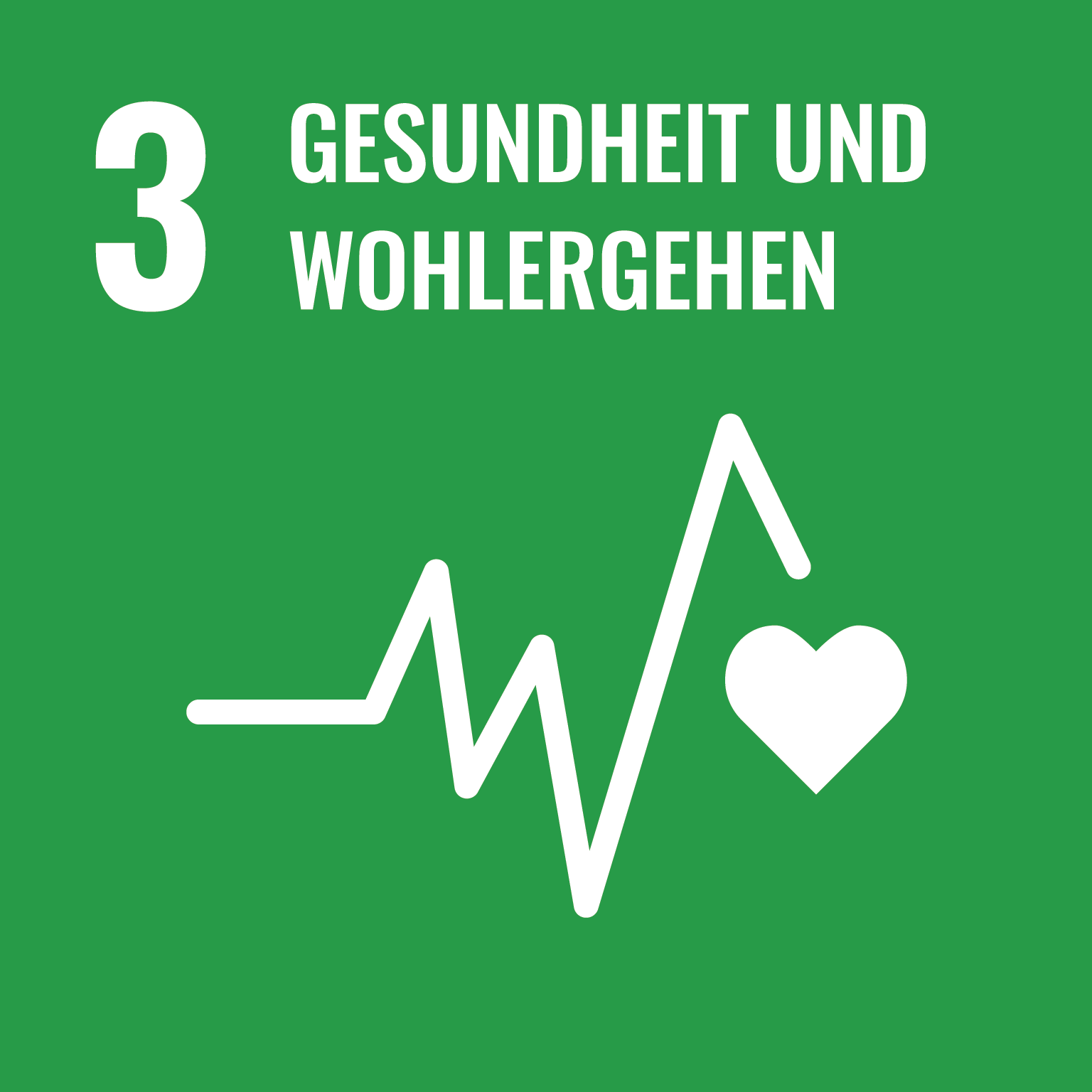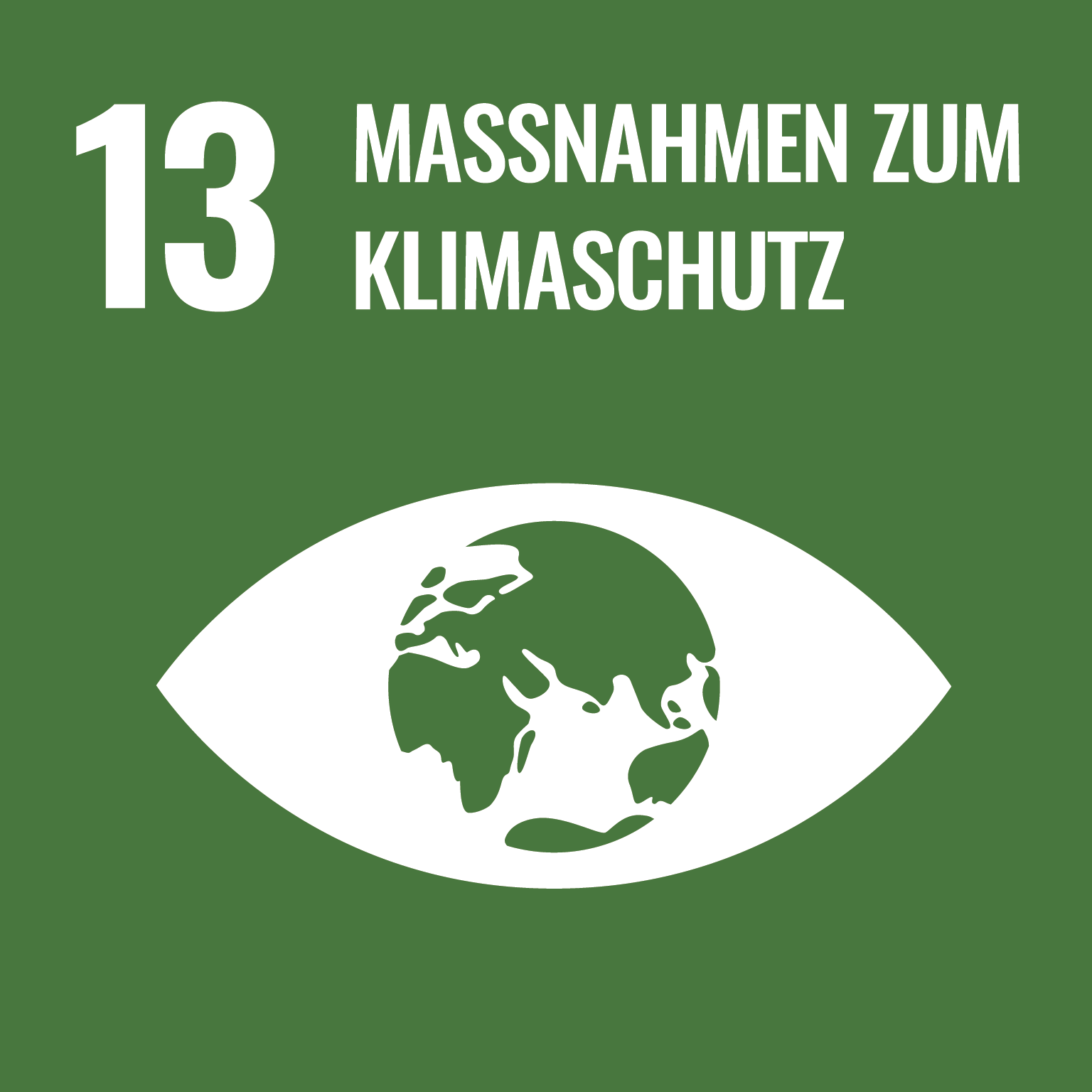 Additional Information
All proposals must be submitted electronically via the Funders & Tenders Portal electronic submission system (accessible via the topic page in the Search Funding & Tenders section). Paper submissions are NOT possible.
Proposals must be complete and contain all parts and mandatory annexes and supporting documents, e.g. plan for the exploitation and dissemination of the results including communication activities, etc.
The application form will have two parts:
Part A (to be filled in directly online) contains administrative information about the applicant organisations (future coordinator and beneficiaries and affiliated entities), the summarised budget for the proposal and call-specific questions;
Part B (to be downloaded from the Portal submission system, completed and then assembled and re-uploaded as a PDF in the system) contains the technical description of the project.
Annexes and supporting documents will be directly available in the submission system and must be uploaded as PDF files (or other formats allowed by the system).
---
The limit for a full application (Part B) is 45 pages.
---
The award criteria are described in General Annex D. The following exceptions apply: The thresholds for each criterion will be 4 (Excellence), 4 (Impact) and 3 (Implementation). The cumulative threshold will be 12.
---
The rules for the legal and financial set-up of the grant agreements are described in General Annex G. The following exceptions apply: In order to optimise synergies and increase the impact of the projects, all projects selected for funding from this topic will form a cluster and be required to participate in common networking and joint activities (and in determining modalities for their implementation and the specific responsibilities of projects). Depending on the scope of proposals selected for funding, these activities may include:
Attendance of regular joint meetings (e.g., common kick-off meeting and annual meetings).
Periodic report of joint activities (delivered at each reporting period).
Common dissemination and communication activities (which may include, for example: a common dissemination and communication strategy, web portal and visual identity, brochure, newsletters).
Common Data Management Strategy and Common Policy Strategy (including joint policy briefs).
Thematic workshops/trainings on issues of common interest.
Working groups on topics of common interest (e.g. data management, communication and dissemination, science-policy link, scientific synergies)
Contact
National Contact Points for Horizon Europe
Website
To see more information about this call, you can register for free here
or log in with an existing account.
Log in Register now