Call key data
Global coordination of exposome research
Funding Program
Horizon Europe - Cluster 1 - Destination 2: Living and working in a health-promoting environment
Call number
HORIZON-HLTH-2023-ENVHLTH-02-04
deadlines
Opening
12.01.2023
Deadline
13.04.2023 17:00
Call budget
€ 3,000,000.00
Estimated EU contribution per project
€ 3,000,000.00
Call content
short description
The concept of the exposome refers to the totality of environmental exposures from conception onwards, including its external (e.g. diet, lifestyle, occupational and environmental factors) and internal components (e.g. epigenomics, metabolomics). Developing a comprehensive Human Exposome Project would present a fundamental shift in looking at health, by moving research away from 'one exposure, one disease' understanding to a more complex picture upon which to build solid, cost-effective preventive actions and policies. At its most complete, the efforts could resemble in scope the Human Genome Project.
Call objectives
The European Human Exposome Network (EHEN), a cluster of 9 projects funded since 2020 for five years from Horizon 2020, is currently the world's largest network of projects studying the impact of environmental exposure on human health with an exposome angle. Together, the network of projects aims to study the combination of exposures to pollutants and other stressors, across different life stages and socio-economic conditions, via a number of exposure vehicles such as consumption patterns, lifestyle and working and living environment, and their collective effect on human health.
At the international level, some related activities are ongoing in, e.g., the US (National Institute for Environmental Health Sciences) and Japan. Currently, there is only sporadic cooperation initiatives between the ongoing research at the EU level and important research groups outside Europe. However, in order to fulfil the promise of deciphering the human exposome, a large-scale effort similar to the Human Genome Project could be envisaged, for which a preparatory coordination and support action would be highly useful to identify and discuss the research needs and specific areas of potential cooperation at the global level. Additionally, both at the European and global level better coordination is essential to foster new opportunities to collect, harmonise, combine and analyse large data sets emanating from new and evolving technologies. This offers also new possibilities to understand the pathways leading from a multitude of environmental exposures to the global health burden of common chronic diseases. Standardisation and interoperability of data is also needed to assure access to quality data sources at the European and global level.
On the policy side, the outcomes of advancing the exposome research can touch upon and contribute to a better implementation of a wide range of policies and EU priorities such as the EU Chemicals Strategy, Zero Pollution Action Plan, the European Green Deal and climate policies, among others. The benefits of cooperation would also extend to international initiatives such as activities of the World Health Organization related to environment and health and the United Nations activities on climate and environment.
Accordingly, proposals should cover, among others, most of the following activities:
Proposal for a common agreed conceptual framework for the exposome;
Proposal for options for a global governance structure for a Global Human Exposome Network taking advantage of and connecting to the existing research infrastructures and services in the area of the Exposome at the European level;
Agreed technologies needed to decipher the external and internal exposome, support longitudinal studies and potential for international cooperation;
Proposal for data mining, analysis, opportunities for harmonisation, interoperability, and standardisation in data collection, knowledge storage and transfer, and bioinformatics needs at the European and global level;
Cooperation between population and patient cohorts, integrating a large number of variables and comprehensive environmental datasets, and biobanks, also covering the perinatal period;
Facilitation of the regulatory uses of results including for regulatory science and risk assessment.
Proposals should interact with existing research infrastructures, services and research projects in the area of the exposome (namely the European Human Exposome Network but also other related projects and actions supported through Horizon 2020 and Horizon Europe) and build on and integrate the work being developed in these initiatives. The composition of the applicant consortia should ensure a broad and balanced geographical representation of Member States and Associated Countries and the proposals should involve also Widening Member States and Associated Countries. International cooperation beyond EU with interested parties is required.
read more
Expected effects and impacts
Expected results
Environment and health research community, research-policymaking authorities, research funders and other relevant stakeholders work together at the European and international level towards establishing a medium-long-term Global Human Exposome Network;
Environment and health research community, authorities working at the science-policy interface and research funders provide options for functioning, financing and governance of a medium-long-term Global Human Exposome Network also considering the strengthening of the coordination of the European Human Exposome Network;
Relevant stakeholders profit from a strengthened coordination and collaboration globally among different fields of research and innovation with relevance to deciphering the human exposome;
A roadmap and a R&I agenda for international cooperation in specified areas of exposome research and innovation, including, among others, recommendations for exchange of knowledge and data, policy uptake, technological and conceptual approaches and promotion of global level coordinated initiatives on the exposome are made available to the relevant international stakeholders;
The coordination of research initiatives, infrastructures, facilities and resources in the area of the Exposome in Europe is supported and reinforced;
The interoperability and harmonisation between data and studies is increased facilitating the exchange and use of information across research disciplines and groups.
read more
Eligibility Criteria
Regions / countries for funding
EU Member States, Overseas Countries and Territories (OCT)
Moldova (Moldova), Albania (Shqipëria), Armenia (Հայաստան), Bosnia and Herzegovina (Bosna i Hercegovina / Босна и Херцеговина), Faeroes (Føroyar / Færøerne), Georgia (საქართველო), Island (Ísland), Israel (ישראל / إِسْرَائِيل), Kosovo (Kosova/Kosovë / Косово), Montenegro (Црна Гора), Morocco (المغرب), North Macedonia (Северна Македонија), Norway (Norge), Serbia (Srbija/Сpбија), Tunisia (تونس /Tūnis), Türkiye, Ukraine (Україна), United Kingdom
eligible entities
EU Body, Education and training institution, International organization, Natural Person, Non-Profit Organisation (NPO) / Non-Governmental Organisation (NGO), Other, Private institution, incl. private company (private for profit), Public Body (national, regional and local; incl. EGTCs), Research Institution incl. University, Small and medium-sized enterprise (SME)
Project Partnership
To be eligible for funding, applicants must be established in one of the following countries:
the Member States of the European Union, including their outermost regions
the Overseas Countries and Territories (OCTs) linked to the Member States
third countries associated to Horizon Europe - see list of particpating countries
---
Applications may be submitted by one or more legal entities, which may be established in a Member State, Associated Country or, in exceptional cases and if provided for in the specific call conditions, in another third country.
In recognition of the opening of the US National Institutes of Health's programmes to European researchers, legal entities established in the United States of America may exceptionally participate as a beneficiary or affiliated entity, and are eligible to receive Union funding.
Coordinators of projects must be legal entities established in an EU Member State or Associated Country.
In order to achieve the expected objectives, namely the establishment of a forward-looking cooperation framework in the area of the exposome, the consortium must include at least one legal entity established in a country other than a Member State or an Associated Country.
---
Any legal entity, regardless of its place of establishment, including legal entities from non-associated third countries or international organisations (including international European research organisations) is eligible to participate (whether it is eligible for funding or not), provided that the conditions laid down in the Horizon Europe Regulation have been met, along with any other conditions laid down in the specific call topic.
A 'legal entity' means any natural or legal person created and recognised as such under national law, EU law or international law, which has legal personality and which may, acting in its own name, exercise rights and be subject to obligations, or an entity without legal personality.
Specific cases:
Affiliated entities — Affiliated entities (i.e. entities with a legal or capital link to a beneficiary which participate in the action with similar rights and obligations to the beneficiaries, but which do not sign the grant agreement and therefore do not become beneficiaries themselves) are allowed, if they are eligible for participation and funding.
Associated partners — Associated partners (i.e. entities which participate in the action without signing the grant agreement, and without the right to charge costs or claim contributions) are allowed, subject to any conditions regarding associated partners set out in the specific call conditions.
Entities without legal personality — Entities which do not have legal personality under their national law may exceptionally participate, provided that their representatives have the capacity to undertake legal obligations on their behalf, and offer guarantees to protect the EU's financial interests equivalent to those offered by legal persons.
EU bodies — Legal entities created under EU law including decentralised agencies may be part of the consortium, unless provided for otherwise in their basic act.
Joint Research Centre ('JRC')— Where provided for in the specific call conditions, applicants may include in their proposals the possible contribution of the JRC but the JRC will not participate in the preparation and submission of the proposal. Applicants will indicate the contribution that the JRC could bring to the project based on the scope of the topic text. After the evaluation process, the JRC and the consortium selected for funding may come to an agreement on the specific terms of the participation of the JRC. If an agreement is found, the JRC may accede to the grant agreement as beneficiary requesting zero funding or participate as an associated partner, and would accede to the consortium as a member.
Associations and interest groupings — Entities composed of members (e.g. European research infrastructure consortia (ERICs)) may participate as 'sole beneficiaries' or 'beneficiaries without legal personality'. However, if the action is in practice implemented by the individual members, those members should also participate (either as beneficiaries or as affiliated entities, otherwise their costs will NOT be eligible
other eligibility criteria
If projects use satellite-based earth observation, positioning, navigation and/or related timing data and services, beneficiaries must make use of Copernicus and/or Galileo/EGNOS (other data and services may additionally be used).
Additional information
Topics
Administration & Governance, Institutional Capacity & Cooperation,
Health, Social Services, Sports
Relevance for EU Macro-Region
EUSAIR - EU Strategy for the Adriatic and Ionian Region, EUSALP - EU Strategy for the Alpine Space, EUSBSR - EU Strategy for the Baltic Sea Region, EUSDR - EU Strategy for the Danube Region
UN Sustainable Development Goals (UN-SDGs)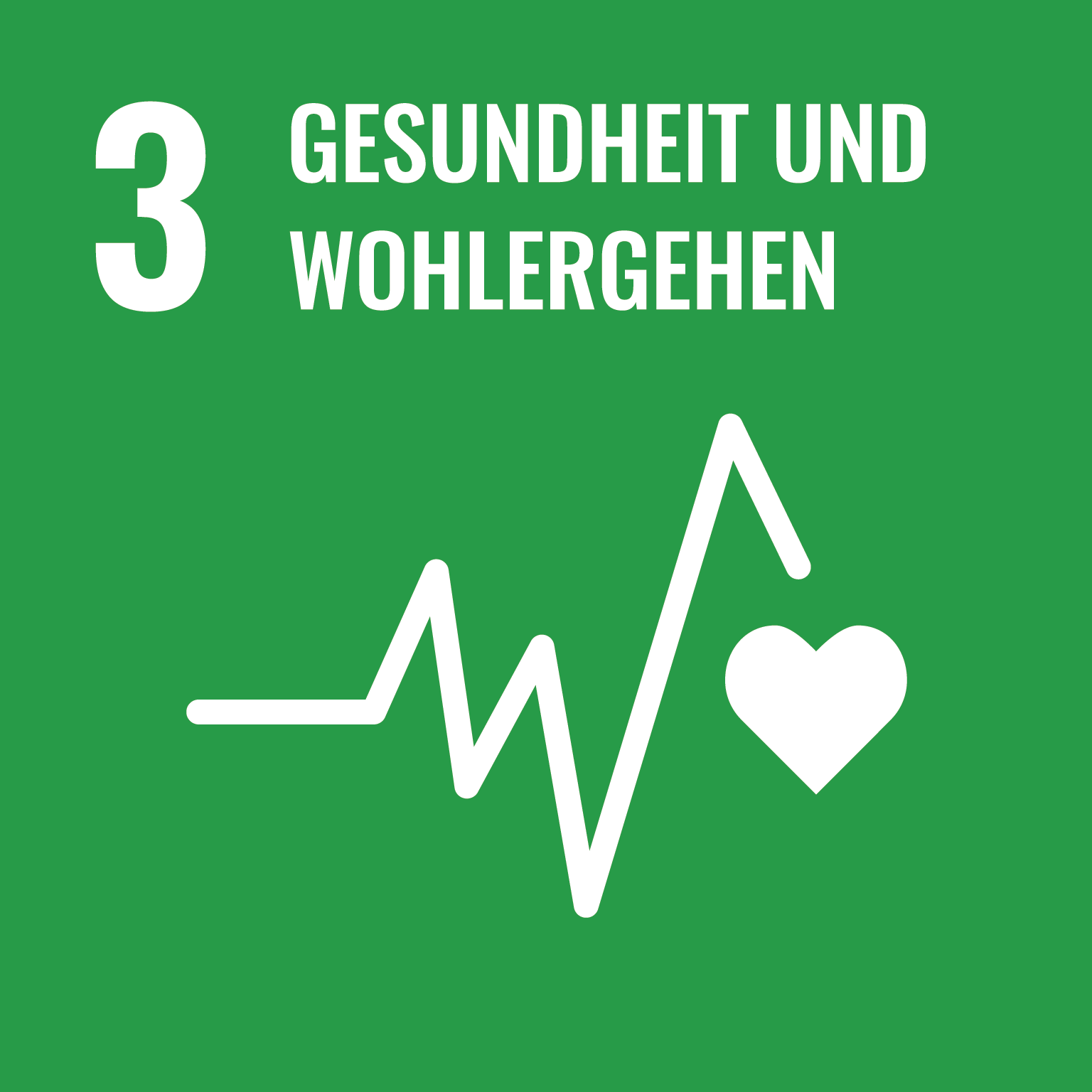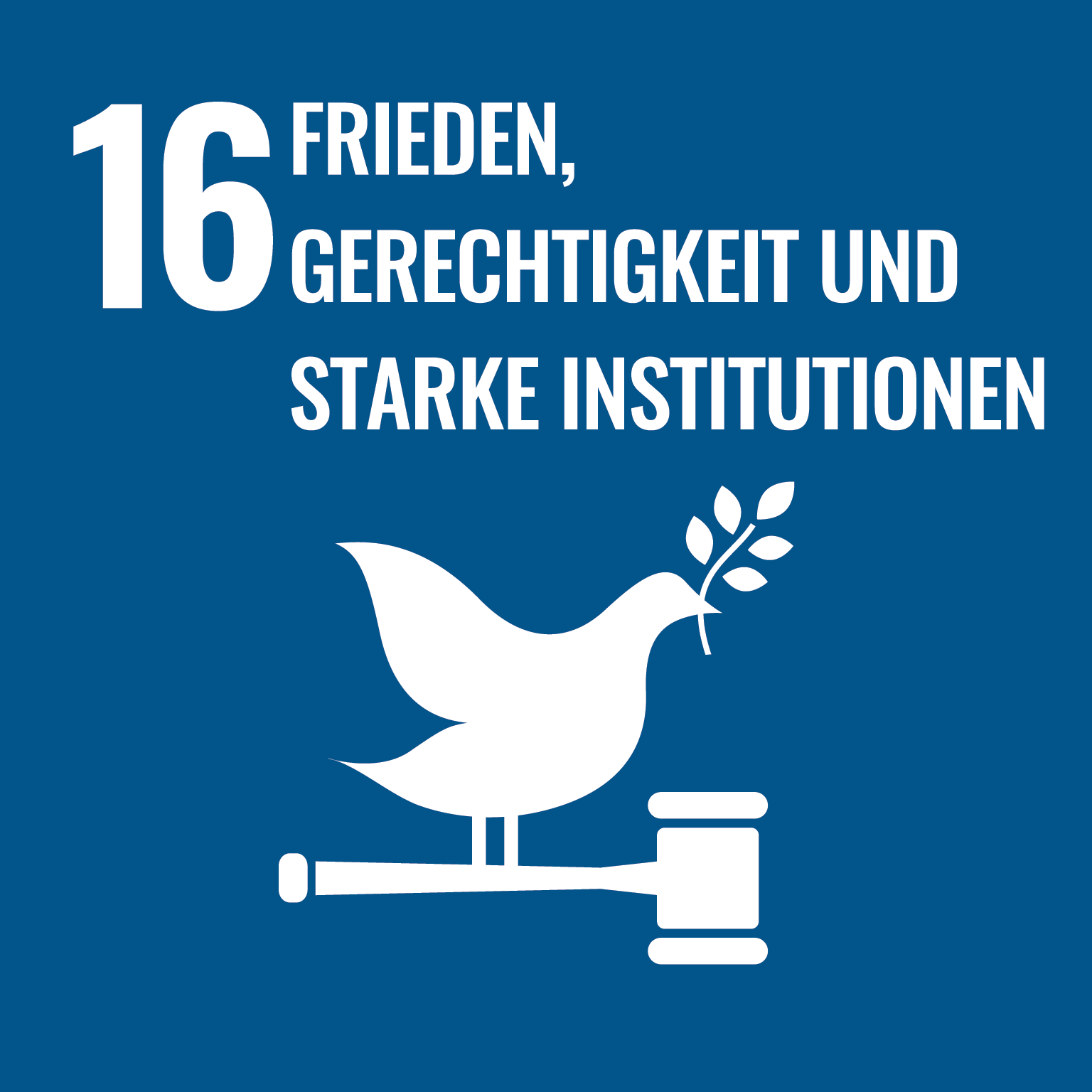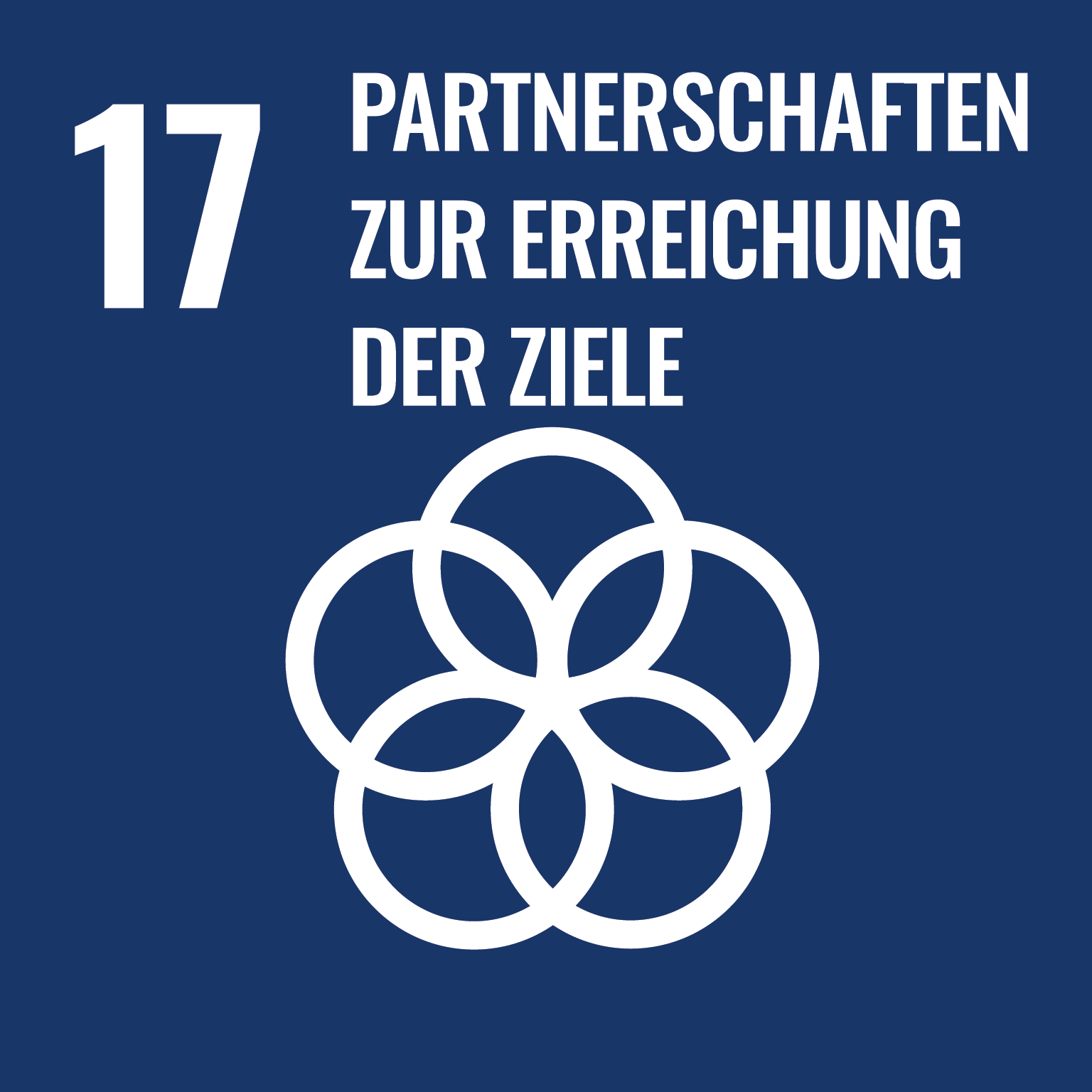 Additional Information
All proposals must be submitted electronically via the Funders & Tenders Portal electronic submission system (accessible via the topic page in the Search Funding & Tenders section). Paper submissions are NOT possible.
Proposals must be complete and contain all parts and mandatory annexes and supporting documents, e.g. plan for the exploitation and dissemination of the results including communication activities, etc.
The application form will have two parts:
Part A (to be filled in directly online) contains administrative information about the applicant organisations (future coordinator and beneficiaries and affiliated entities), the summarised budget for the proposal and call-specific questions;
Part B (to be downloaded from the Portal submission system, completed and then assembled and re-uploaded as a PDF in the system) contains the technical description of the project.
Annexes and supporting documents will be directly available in the submission system and must be uploaded as PDF files (or other formats allowed by the system).
---
The limit for a full application (Part B) is 30 pages.
---
The award criteria are described in General Annex D. The following exceptions apply: The thresholds for each criterion will be 4 (Excellence), 4 (Impact) and 3 (Implementation). The cumulative threshold will be 12.
Contact
National Contact Points for Horizon Europe
Website
To see more information about this call, you can register for free here
or log in with an existing account.
Log in Register now