Call key data
Personalised prevention of non-communicable diseases - addressing areas of unmet needs using multiple data sources
Funding Program
Horizon Europe - Cluster 1 - Destination 1: Staying healthy in a rapidly changing society
Call number
HORIZON-HLTH-2024-STAYHLTH-01-05
deadlines
Opening
30.03.2023
Deadline
19.09.2023 17:00
Call budget
€ 50,000,000.00
Estimated EU contribution per project
between € 8,000,000.00 and € 12,000,000.00
Call content
short description
This topic aims at supporting activities that are enabling or contributing to one or several impacts of destination 1 "Staying healthy in a rapidly changing society".
Call objectives
Non-communicable diseases (NCDs) are responsible for the majority of the disease burden in Europe and are the leading cause of avoidable premature death. The human and financial cost of NCDs is high and expected to grow. Reducing the burden of NCDs requires a holistic approach and tackling health inequalities across the board. Preventing NCDs from developing in the first place will be at the core of successful public health programmes in the future.
Personalised approaches and the development of targeted interventions have led to an impressive progress in several fields of medicine and have been included in many treatments. However, the use of stratification and individualisation in guiding prevention strategies is still not widely in use even though examples of its potential are accumulating. Identifying people at risk of developing a particular disease before the disease starts to manifest itself with symptoms greatly improves treatment options. It is estimated that about two thirds of all NCDs are preventable, many affecting people who are unaware of their disease risks or do not have access to information pertaining to the management of the condition.
Personalised prevention is the assessment of health risks for individuals based on their specific background traits to recommend tailored prevention. This can include any evidence-based method. Personalised prevention strategies complement general public health prevention programmes without replacing them, optimising the benefit of both approaches. Personalised prevention is ideally suited to the use of large data sets, computational and omics approaches, with design and use of algorithms, integrating in-depth biological and medical information, machine learning, artificial intelligence (AI) and 'virtual twin' technology, taking into account explainable and transparent AI.
The funded projects will work towards reducing the burden of NCDs in line with the 'Healthier Together' – EU Non-Communicable Diseases Initiative. This does not limit the scope of projects under this topic to particular diseases as any disease area of interest, co-morbidities and health determinants can be addressed.
read more
Expected effects and impacts
Proposals under this topic should aim at delivering results that are directed at, tailored towards and contributing to several of the following expected outcomes:
Citizens have access to and use effective personalised prevention schemes and health counselling (including through digital means) that take into account their individual characteristics and situation. Individuals can be assigned to particular groups based on their characteristics, and receive advice adequate to that group. Stratification of a population into groups showing similar traits allows for effective personalised disease prevention.
Health professionals use effective, tried and tested tools to facilitate their work when advising both patients and healthy individuals. Public health programme owners gain insight into the specificities and characteristics of disease clusters within the population through stratification. This can then be used to facilitate the identification of population groups with elevated risk of developing certain diseases and improve the programmes, update them and design effective strategies for optimal solutions and interventions.
National and regional programmes make better use of funds, data infrastructure and personnel in health promotion and disease prevention, primary and secondary healthcare. They can consider the use of new or improved ambitious policy and intervention options, with expected high population-wide impact, for effective health promotion and disease prevention.
Companies generate opportunities for new product and service developments to cater to the needs of the healthcare service and individuals.
read more
Expected results
The proposed research is expected to deliver on all of the following points:
Enable the understanding of areas of unmet need in NCDs prevention, possibly also addressing disease mechanism, management of disease progression and relapse. Providing new approaches for prevention, focussing on the digitally supported personalised dimension, that can be adopted and scaled up.
Devise new or improved ambitious policy and intervention options, with expected high population-wide impact on the target groups in question. To be proposed and made available for effective health promotion and disease prevention including targeted communication strategies to successfully reach out to the risk groups.
Design an integrated, holistic approach that includes several of the following aspects: genetic predisposition to NCDs, meta-genomics, epigenomics, the microbiome, metabolomics, sleep disorders, large cohorts, molecular profiling in longitudinal health screening, impact of lack of physical activity, novel predictive biomarker candidates, diets and nutrition, eating habits for designing customised dietary patterns (geographical variation), and the influence of choice environment on personal choices.
Study the ethical, legal and social aspects as well as health economics of the personalised prevention tools and programmes being developed. Consider optimal health counselling and communication to the patients/citizens. Address legal aspects of balancing the right not to know and the obligation of helping people in danger.
Furthermore, the proposed research is expected to deliver on several of the following points:
Develop and validate effective strategies to prevent NCDs and optimise health and well-being of citizens (including the most vulnerable). Propose the strategies to policymakers along with mechanisms to monitor their progress. The strategies need to be aligned with relevant national and European health laws and policies.
Provide scientific evidence on interactions between the genetic predisposition to multifactorial diseases and environmental factors or environmental triggers. Propose scientifically supported personalised prevention strategies that ensure how to modify the environmental drivers of behavioural risk factors.
Develop new computational tools combining and analysing comprehensive data with different dimensions to identify risk factors and modifiers. Creating procedures and algorithms to combine information from different sources (with standardised common data models) to generate risk scores for several diseases and provide health promotion recommendations for the individual as advised by healthcare professionals. Furthermore, develop advanced computational modelling techniques for predicting disease risk and predisposition (addressed together in an integrative approach) and identifying the optimal solution/intervention for different target groups and individuals.
Develop tools and techniques to increase the efficiency and cost- effectiveness of on the one hand interventions, adjusting their scope, characteristics and resources, and on the other hand healthcare infrastructure and how it promotes and delivers health promotion, disease prevention, and care effectively to the different population groups.
Design tools to collect various data to advance health promotion and disease prevention and strategies for providing omics essays for the general patient with a focus on cost-effectiveness and flexibility.
Determine how to optimise the benefits of physical activity, smart monitoring of physical activity and sedentary behaviour with measurable data, addressing barriers to uptake and implementation of healthy lifestyles in daily life, understanding what promotion methods work and why, behavioural science to understand healthier choice environments. Balancing the ecosystem associated with the economic, social, and health consequences of NCDs. Affordability related consideration should be taken into account to ensure accessibility of new tools and techniques.
Conduct data mining of real-world data and develop quantifiable and distinguishable indicators from wearables data, taking into account 'light-weight' AI means to ensure patient privacy and short reaction times.
Demonstrate with a practical prototype on a given health challenge: from multimodal data collection to identification of an effective prevention strategy to be tested and validated for one or several NCDs.
Where relevant, the projects should contribute to and create synergies with ongoing national, European and international initiatives such as the European Partnership for Personalised Medicine, the 'Healthier Together' - EU Non-Communicable Diseases Initiative, Europe's Beating Cancer Plan and the Mission on Cancer, WHO's 9 targets for NCDs, the EMA 'Darwin' network etc.
This topic requires the effective contribution of social sciences and humanities (SSH) disciplines and the involvement of SSH experts, institutions as well as the inclusion of relevant SSH expertise, in order to produce meaningful and significant effects enhancing the societal impact of the related research activities.
Where relevant, activities should build on and expand results of past and ongoing research projects. Selected projects under this topic are expected to participate in joint activities as appropriate, possibly including also related projects from other call topics. This can take the form of project clustering, workshops, joint dissemination activities etc. Applicants should plan a necessary budget to cover this collaboration.
Applicants invited to the second stage and envisaging to include clinical studies should provide details of their clinical studies in the dedicated annex using the template provided in the submission system. See definition of clinical studies in the introduction to this work programme part.
read more
Eligibility Criteria
Regions / countries for funding
EU Member States, Overseas Countries and Territories (OCT)
Moldova (Moldova), Albania (Shqipëria), Armenia (Հայաստան), Bosnia and Herzegovina (Bosna i Hercegovina / Босна и Херцеговина), Faeroes (Føroyar / Færøerne), Georgia (საქართველო), Island (Ísland), Israel (ישראל / إِسْرَائِيل), Kosovo (Kosova/Kosovë / Косово), Montenegro (Црна Гора), Morocco (المغرب), North Macedonia (Северна Македонија), Norway (Norge), Serbia (Srbija/Сpбија), Tunisia (تونس /Tūnis), Türkiye, Ukraine (Україна), United Kingdom
eligible entities
EU Body, Education and training institution, International organization, Natural Person, Non-Profit Organisation (NPO) / Non-Governmental Organisation (NGO), Other, Private institution, incl. private company (private for profit), Public Body (national, regional and local; incl. EGTCs), Research Institution incl. University, Small and medium-sized enterprise (SME)
Project Partnership
To be eligible for funding, applicants must be established in one of the following countries:
the Member States of the European Union, including their outermost regions
the Overseas Countries and Territories (OCTs) linked to the Member States
third countries associated to Horizon Europe - see list of particpating countries
---
Applications may be submitted by one or more legal entities, which may be established in a Member State, Associated Country or, in exceptional cases and if provided for in the specific call conditions, in another third country.
In recognition of the opening of the US National Institutes of Health's programmes to European researchers, any legal entity established in the United States of America is eligible to receive Union funding.
---
Any legal entity, regardless of its place of establishment, including legal entities from non-associated third countries or international organisations (including international European research organisations) is eligible to participate (whether it is eligible for funding or not), provided that the conditions laid down in the Horizon Europe Regulation have been met, along with any other conditions laid down in the specific call topic.
A 'legal entity' means any natural or legal person created and recognised as such under national law, EU law or international law, which has legal personality and which may, acting in its own name, exercise rights and be subject to obligations, or an entity without legal personality.
Specific cases:
Affiliated entities — Affiliated entities (i.e. entities with a legal or capital link to a beneficiary which participate in the action with similar rights and obligations to the beneficiaries, but which do not sign the grant agreement and therefore do not become beneficiaries themselves) are allowed, if they are eligible for participation and funding.
Associated partners — Associated partners (i.e. entities which participate in the action without signing the grant agreement, and without the right to charge costs or claim contributions) are allowed, subject to any conditions regarding associated partners set out in the specific call conditions.
Entities without legal personality — Entities which do not have legal personality under their national law may exceptionally participate, provided that their representatives have the capacity to undertake legal obligations on their behalf, and offer guarantees to protect the EU's financial interests equivalent to those offered by legal persons.
EU bodies — Legal entities created under EU law including decentralised agencies may be part of the consortium, unless provided for otherwise in their basic act.
Joint Research Centre ('JRC')— Where provided for in the specific call conditions, applicants may include in their proposals the possible contribution of the JRC but the JRC will not participate in the preparation and submission of the proposal. Applicants will indicate the contribution that the JRC could bring to the project based on the scope of the topic text. After the evaluation process, the JRC and the consortium selected for funding may come to an agreement on the specific terms of the participation of the JRC. If an agreement is found, the JRC may accede to the grant agreement as beneficiary requesting zero funding or participate as an associated partner, and would accede to the consortium as a member.
Associations and interest groupings — Entities composed of members (e.g. European research infrastructure consortia (ERICs)) may participate as 'sole beneficiaries' or 'beneficiaries without legal personality'. However, if the action is in practice implemented by the individual members, those members should also participate (either as beneficiaries or as affiliated entities, otherwise their costs will NOT be eligible.
other eligibility criteria
If projects use satellite-based earth observation, positioning, navigation and/or related timing data and services, beneficiaries must make use of Copernicus and/or Galileo/EGNOS (other data and services may additionally be used).
Additional information
Topics
Health, Social Services, Sports
Relevance for EU Macro-Region
EUSAIR - EU Strategy for the Adriatic and Ionian Region, EUSALP - EU Strategy for the Alpine Space, EUSBSR - EU Strategy for the Baltic Sea Region, EUSDR - EU Strategy for the Danube Region
UN Sustainable Development Goals (UN-SDGs)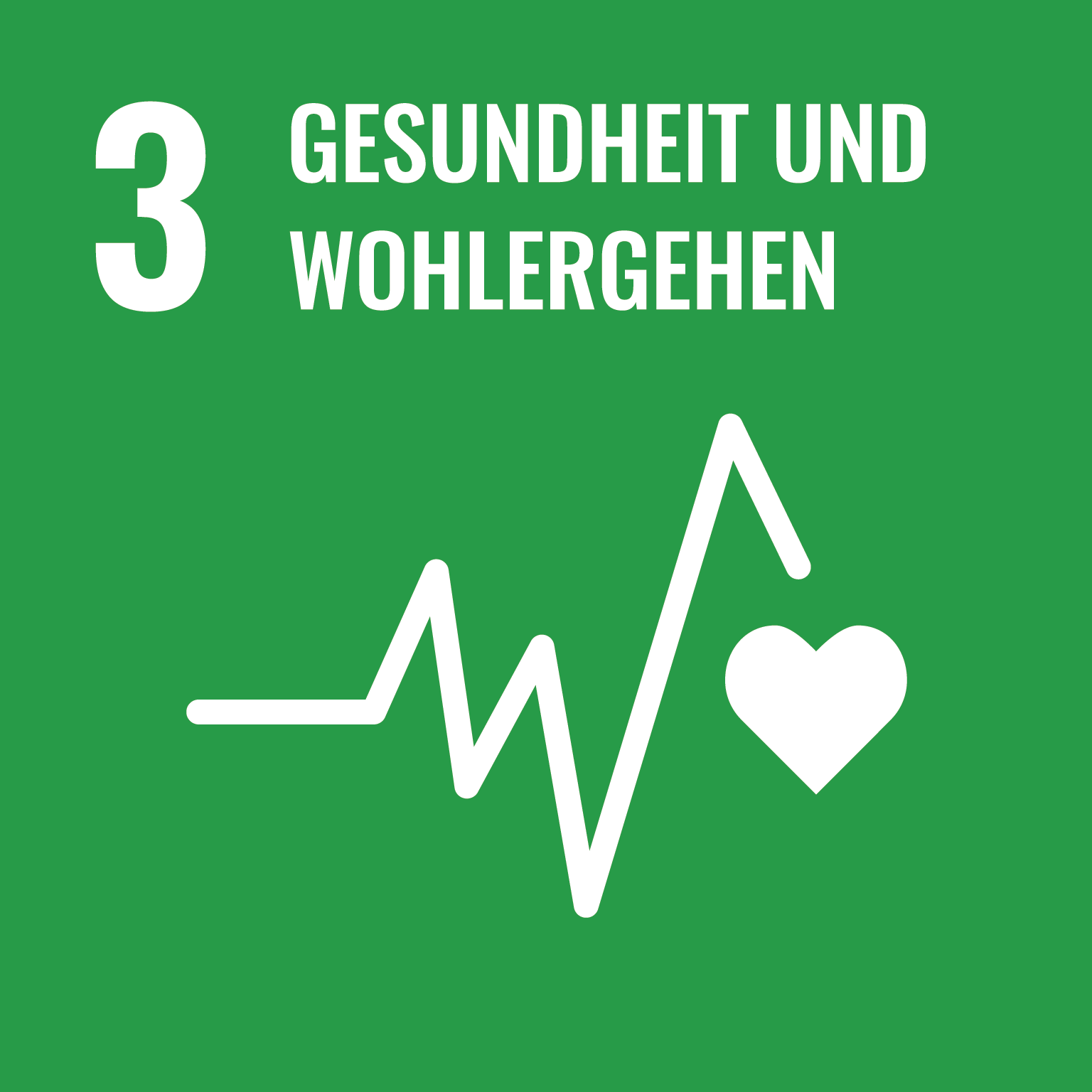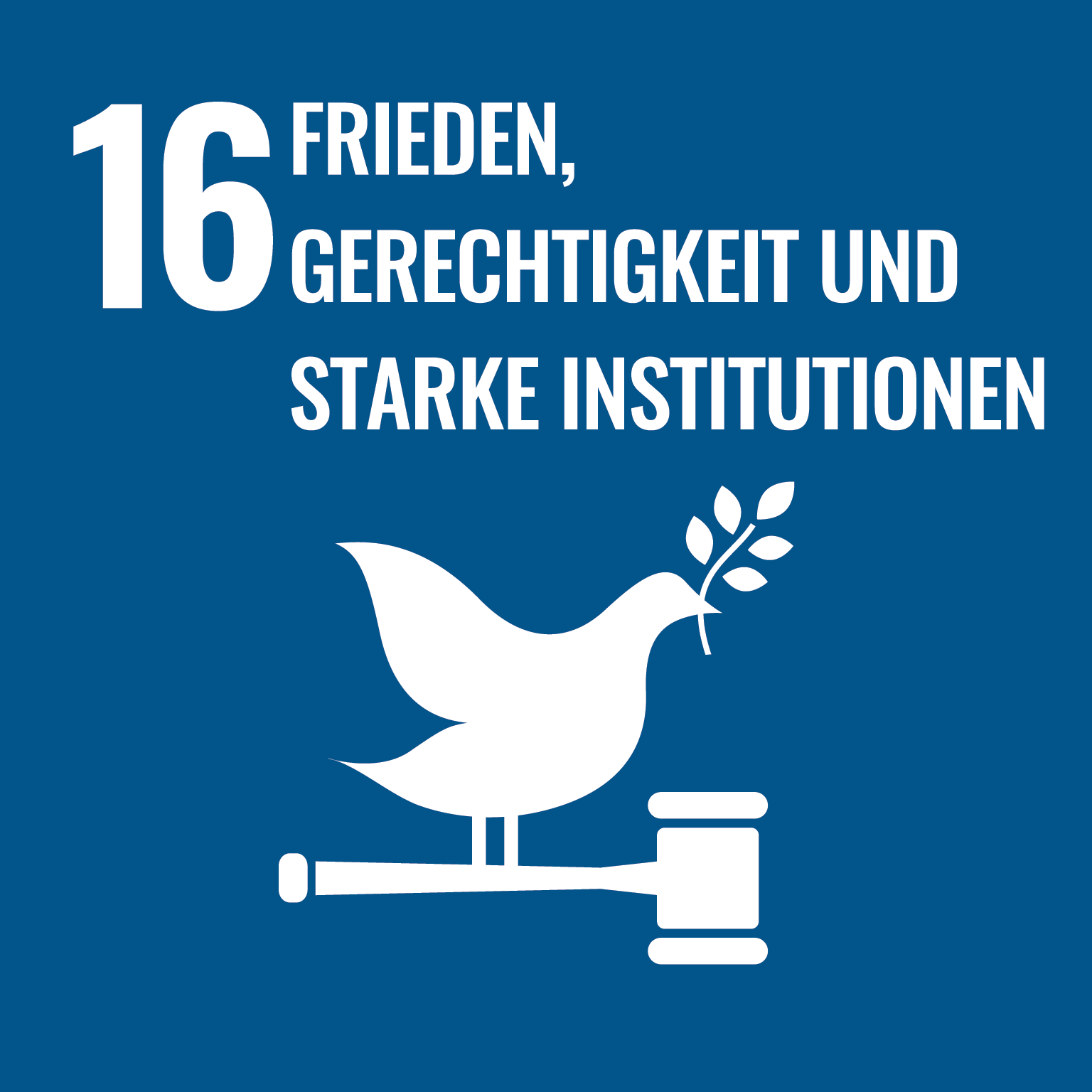 Additional Information
All proposals must be submitted electronically via the Funders & Tenders Portal electronic submission system (accessible via the topic page in the Search Funding & Tenders section). Paper submissions are NOT possible.
Proposals must be complete and contain all parts and mandatory annexes and supporting documents, e.g. plan for the exploitation and dissemination of the results including communication activities, etc.
The application form will have two parts:
Part A (to be filled in directly online) contains administrative information about the applicant organisations (future coordinator and beneficiaries and affiliated entities), the summarised budget for the proposal and call-specific questions;
Part B (to be downloaded from the Portal submission system, completed and then assembled and re-uploaded as a PDF in the system) contains the technical description of the project.
Annexes and supporting documents will be directly available in the submission system and must be uploaded as PDF files (or other formats allowed by the system).
---
This call follows a two-stage approach.
This topic is part of the blind evaluation pilot under which first stage proposals will be evaluated blindly. Applicants submitting a proposal under the blind evaluation pilot must not disclose their organisation names, acronyms, logos nor names of personnel in Part B of their first-stage application.
The limit for a first-stage application is 10 pages. The limit for a full application (Part B) is 50 pages.
---
The award criteria are described in General Annex D. The following exceptions apply:
For the second stage, the thresholds for each criterion will be 4 (Excellence), 4 (Impact) and 3 (Implementation). The cumulative threshold will be 12.
---
Eligible costs will take the form of a lump sum.
Contact
National Contact Points for Horizon Europe
Website
To see more information about this call, you can register for free here
or log in with an existing account.
Log in Register now