Call key data
Beyond the state-of-the-art "biometrics on the move" for border checks
Funding Program
Horizon Europe - Cluster 3 - Destination 2: Effective management of EU external borders
Call number
HORIZON-CL3-2023-BM-01-03
deadlines
Opening
29.06.2023
Deadline
23.11.2023 17:00
Call budget
€ 6,000,000.00
Estimated EU contribution per project
€ 3,000,000.00
Call content
short description
The proposed solutions should include automated decision support systems for the biometric recognition process suggesting to the end-users (border checks operators) which procedure, technology or database can be used without infringing rights of travellers.
Call objectives
Biometrics are one of the most usable and most reliable ways to validate the identity of an individual. Biometrics that are traditionally used in the context of border controls include fingerprints and 2D facial images; other biometrics are also used for identity management outside the European Union, or at national level, such as iris; and further others are used in other applications in the private sector and in consumer market.
As for many other technologies, applications of biometrics to improve capabilities in civil security, such as in the border management or law enforcement sectors, may have higher requirements than applications in the consumer market. This applies to the requirements on reliability, usability, scalability, throughput and strict minimization of risks to personal data protection and fundamental rights (including the elimination or minimisation of any risk of bias or discrimination).
Research should assess and develop the fit-for-purpose border management of biometric identification modalities beyond fingerprints and facial images, and/or innovative modalities of acquisition of those and other biometrics. Proposed projects should particularly investigate biometrics modalities that currently do not offer satisfactory performance (in terms of accuracy, reliability, usability, minimisation of data protection risk and risk of bias etc.) but potentially offer significant advantages over existing solutions in the short or medium term for applications in a border checks context.
Any innovation in biometrics shall imply clear improvements on acquisition, processing and validation, compared to the state-of-the-art, "on-the-move" (i.e. while the travellers are moving and without cooperation from them), contactless and with stand-off biometric capturing from long-distances (ideally, but not mandatorily, more than 10 meters), and/or of when multiple travellers cross borders, on foot or inside the same vehicle. The solutions should also take into account the different nature and scenarios of BCP operations (e.g. open-air conditions, night, time, time constraints, space constraints, etc.).
The solutions should comply with the requirements of current and foreseen EU large-scale IT systems on borders and visa (e.g. the Entry/Exit System), as well as with interoperability frameworks between EU large-scale IT systems on borders, visas, asylum and migration, as well as on police and judicial cooperation.
The proposed solutions should comply with EU data protection law, and, amongst others, embed data protection by design and by default and ensure transparency vis-à-vis the concerned individuals and avoid abuses of their personal data. The solutions should also meet robust fundamental rights impact assessment frameworks. Developed solutions could indeed help reduce the amount of biometric data needed to achieve improved reliability of identification, including by acquiring and using less personal data compared to the state-of-the-art.
The project should also study the stability over time of collected biometrics, and if and how it would be possible to "re-use" collected biometrics in a secure and privacy-friendly manner, for the same purposes and according to allowed uses, collected biometrics, and avoid collecting the same biometrics multiple times.
The proposed solution(s) should address modular integration with health checks – such as in the case of pandemics – as well as checks on people's temperature. At system-level, emphasis should be given to automated border check for the purpose of guiding travellers on-the-move while performing the seamless biometric acquisition. Systems should also be compatible with policies and measures typically introduced during pandemics (e.g. the use of facemasks and social distancing).
The proposed solutions should include automated decision support systems for the biometric recognition process suggesting to the end-users (border checks operators) which procedure, technology or database can be used without infringing rights of travellers.
The developed solutions need to comply with the Ethics Guidelines on Trustworthy AI (2019), the EU values and fundamental rights, including on data protection and avoid bias and discrimination.
EU border authorities in the consortia should plan to take up the results of the research, assuming the project delivers on its goals and is compatible with applicable legislation, using the financial support of the Border Management and Visa Instrument (BMVI).
Examples of technologies and approaches that can be explored by the research projects include (non-prescriptive and non-exhaustive): 3D facial images, contactless friction-ridge biometrics (i.e. fingerprint, palmprint and finger-knuckle-print), iris recognition from long distances, palm vein, periocular biometrics, novel algorithms embedding artificial intelligence as well as advanced hardware components like sensors, traveller tracking systems for high-quality on-the-move biometric acquisition, safe single wavelength or multispectral light sources (for the illumination of subjects) and document verification subsystems.
Research projects should consider, build on (if appropriate) and not duplicate previous research, including but not limited to research by other relevant recent EU Framework Programmes projects on security research, and projects funded under HORIZON-CL3-2021-BM-01-03: Improved border checks for travel facilitation across external borders and improved experiences for both passengers and border authorities' staff and HORIZON-CL3-2022-BM-01-02: Enhanced security of, and combating the frauds on, identity management and identity and travel documents.
Proposals should delineate concrete, clear and convincing plans for further development to subsequent TRLs as well as uptake (industrialisation, commercialisation, acquisition and/or deployment in operational context of border checks) at national and EU level, should the research deliver on its goals.
Proposals submitted under this topic are expected to address the priorities of the European Border and Coast Guard and of its Agency (Frontex) and of the European Union Agency for the Operational Management of Large-Scale IT Systems in the Area of Freedom, Security and Justice (eu-LISA). This should start from the definition of requirements and the design phase of their work, including basing on the EBCG Capability Roadmap when available; and on the engagement with the Agencies during the implementation of the project. This perspective should be considered and planned when drafting proposals. Proposals should foresee that Frontex and of eu-LISA will observe projects' pilots and demonstrations, with the aim of facilitating future uptake of innovations for the border and coast guard community.
The funded projects will likely have the opportunity of exploiting the core capabilities of the "Frontex Technology and Innovation Centre" (FIT, formerly BoMIC), Frontex's future collaborative physical space for testing, demonstration, simulation and assessment of border-check prototype systems, processes and procedures with a focus on human-machine interaction and emulation of real operational environments.
read more
Expected results
Projects' results are expected to contribute to some or all of the following outcomes:
Updated, European-based, knowledge and development on robust biometrics technologies that could be used for recognition (identification and verification) of people crossing external EU borders, demonstrating a clear advancement beyond the current state-of-the-art;
Maximisation of travellers' experience and of security reassurances, minimising handling of personal data and maximising accuracy, reliability and throughput of the recognition process;
Contribution to improving the operational response capacity of the EBCG at border crossing points and to capabilities that strengthen the Schengen area, by providing security at its external borders that also reassure on maintaining the free movement within its borders.
Eligibility Criteria
Regions / countries for funding
EU Member States, Overseas Countries and Territories (OCT)
Moldova (Moldova), Albania (Shqipëria), Armenia (Հայաստան), Azerbaijan (Azərbaycan), Belarus (Беларусь), Bosnia and Herzegovina (Bosna i Hercegovina / Босна и Херцеговина), Faeroes (Føroyar / Færøerne), Georgia (საქართველო), Island (Ísland), Israel (ישראל / إِسْرَائِيل), Kosovo (Kosova/Kosovë / Косово), Montenegro (Црна Гора), Morocco (المغرب), North Macedonia (Северна Македонија), Norway (Norge), Serbia (Srbija/Сpбија), Tunisia (تونس /Tūnis), Türkiye, Ukraine (Україна), United Kingdom
eligible entities
Education and training institution, International organization, Non-Profit Organisation (NPO) / Non-Governmental Organisation (NGO), Other, Private institution, incl. private company (private for profit), Public Body (national, regional and local; incl. EGTCs), Research Institution incl. University, Small and medium-sized enterprise (SME)
Project Partnership
To be eligible for funding, applicants must be established in one of the following countries:
the Member States of the European Union, including their outermost regions
the Overseas Countries and Territories (OCTs) linked to the Member States
third countries associated to Horizon Europe - see list of particpating countries
---
Only legal entities forming a consortium are eligible to participate in actions provided that the consortium includes, as beneficiaries, three legal entities independent from each other and each established in a different country as follows:
at least one independent legal entity established in a Member State; and
at least two other independent legal entities, each established in different Member States or Associated Countries.
---
Any legal entity, regardless of its place of establishment, including legal entities from non-associated third countries or international organisations (including international European research organisations) is eligible to participate (whether it is eligible for funding or not), provided that the conditions laid down in the Horizon Europe Regulation have been met, along with any other conditions laid down in the specific call topic.
A 'legal entity' means any natural or legal person created and recognised as such under national law, EU law or international law, which has legal personality and which may, acting in its own name, exercise rights and be subject to obligations, or an entity without legal personality.
Specific cases:
Affiliated entities — Affiliated entities (i.e. entities with a legal or capital link to a beneficiary which participate in the action with similar rights and obligations to the beneficiaries, but which do not sign the grant agreement and therefore do not become beneficiaries themselves) are allowed, if they are eligible for participation and funding.
Associated partners — Associated partners (i.e. entities which participate in the action without signing the grant agreement, and without the right to charge costs or claim contributions) are allowed, subject to any conditions regarding associated partners set out in the specific call conditions.
Entities without legal personality — Entities which do not have legal personality under their national law may exceptionally participate, provided that their representatives have the capacity to undertake legal obligations on their behalf, and offer guarantees to protect the EU's financial interests equivalent to those offered by legal persons.
EU bodies — Legal entities created under EU law including decentralised agencies may be part of the consortium, unless provided for otherwise in their basic act.
Joint Research Centre ('JRC')— Where provided for in the specific call conditions, applicants may include in their proposals the possible contribution of the JRC but the JRC will not participate in the preparation and submission of the proposal. Applicants will indicate the contribution that the JRC could bring to the project based on the scope of the topic text. After the evaluation process, the JRC and the consortium selected for funding may come to an agreement on the specific terms of the participation of the JRC. If an agreement is found, the JRC may accede to the grant agreement as beneficiary requesting zero funding or participate as an associated partner, and would accede to the consortium as a member.
Associations and interest groupings — Entities composed of members (e.g. European research infrastructure consortia (ERICs)) may participate as 'sole beneficiaries' or 'beneficiaries without legal personality'. However, if the action is in practice implemented by the individual members, those members should also participate (either as beneficiaries or as affiliated entities, otherwise their costs will NOT be eligible.
other eligibility criteria
This topic requires the active involvement, as beneficiaries, of at least 2 Border or Coast Guard Authorities from at least 2 different EU Member States or Associated Countries. For these participants, applicants must fill in the table "Information about security practitioners" in the application form with all the requested information, following the template provided in the submission IT tool.
If projects use satellite-based earth observation, positioning, navigation and/or related timing data and services, beneficiaries must make use of Copernicus and/or Galileo/EGNOS (other data and services may additionally be used).
Eligible costs will take the form of a lump sum.
Additional information
Topics
Demographic Change, European Citizenship, Migration,
Digitalisation, Digital Society, ICT,
Justice, Safety & Security
Relevance for EU Macro-Region
EUSAIR - EU Strategy for the Adriatic and Ionian Region, EUSALP - EU Strategy for the Alpine Space, EUSBSR - EU Strategy for the Baltic Sea Region, EUSDR - EU Strategy for the Danube Region
UN Sustainable Development Goals (UN-SDGs)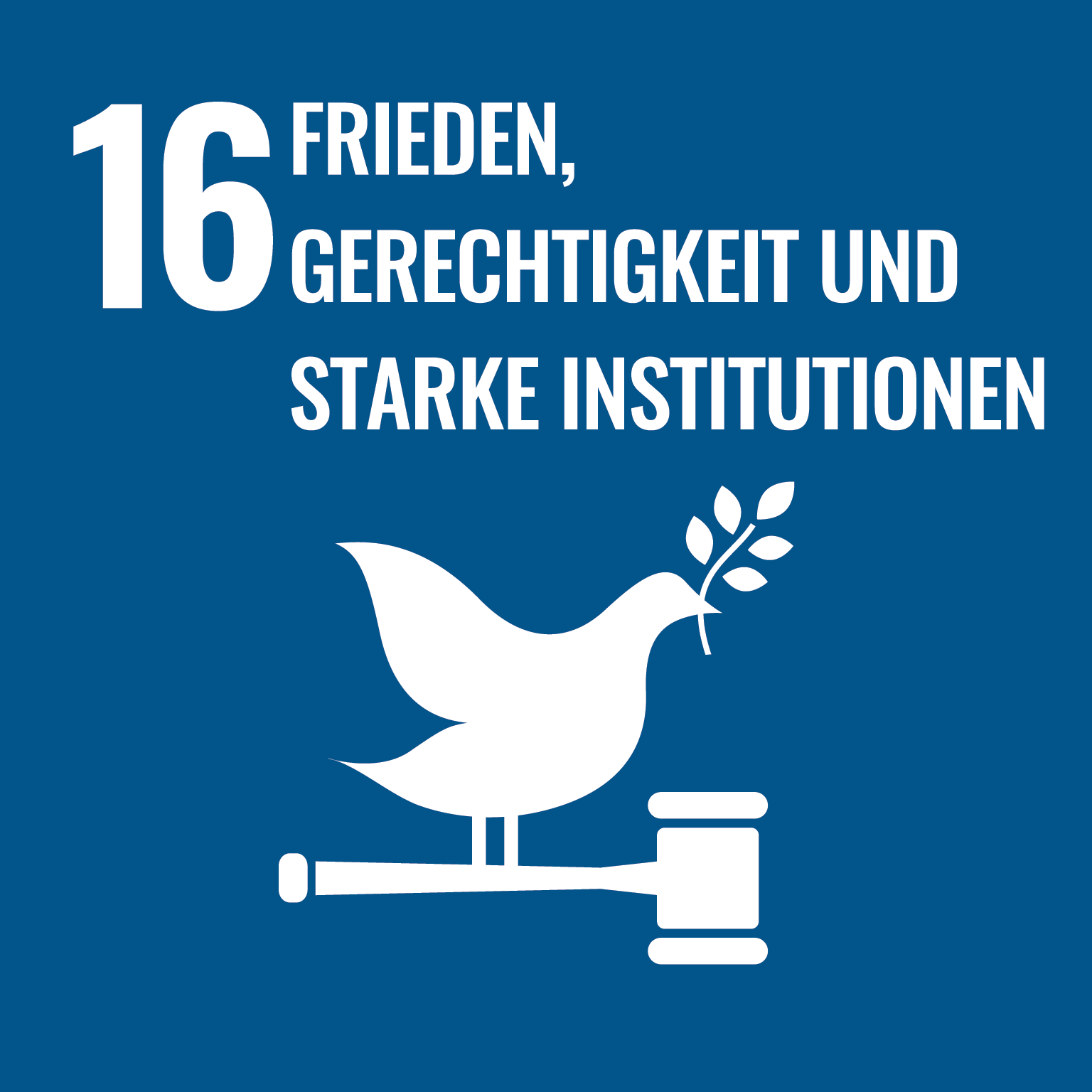 Additional Information
All proposals must be submitted electronically via the Funders & Tenders Portal electronic submission system (accessible via the topic page in the Search Funding & Tenders section). Paper submissions are NOT possible.
Proposals must be complete and contain all parts and mandatory annexes and supporting documents, e.g. plan for the exploitation and dissemination of the results including communication activities, etc.
The application form will have two parts:
Part A (to be filled in directly online) contains administrative information about the applicant organisations (future coordinator and beneficiaries and affiliated entities), the summarised budget for the proposal and call-specific questions;
Part B (to be downloaded from the Portal submission system, completed and then assembled and re-uploaded as a PDF in the system) contains the technical description of the project.
Annexes and supporting documents will be directly available in the submission system and must be uploaded as PDF files (or other formats allowed by the system).
---
The limit for a full application (Part B) is 50 pages.
Contact
National Contact Points for Horizon Europe
Website
To see more information about this call, you can register for free here
or log in with an existing account.
Log in Register now