Call key data
Video games and immersive content development
Funding Program
Creative Europe - Media Strand
Call number
CREA-MEDIA-2024-DEVVGIM
deadlines
Opening
03.10.2023
Deadline
24.01.2024 17:00
Call budget
€ 7,000,000.00
Estimated EU contribution per project
max. € 200,000.00
Call content
short description
The objective of the support to Video games and immersive content development is to increase the capacity of European video game producers, XR studios and audiovisual production companies to develop video games and interactive immersive experiences with the potential to reach global audiences. The support also aims to improve the competiveness of the European video games industry and other companies producing interactive immersive content in European and international markets by enabling the retention of intellectual property by European developers.
Call objectives
Increased quality, appeal, feasibility and cross-border potential for selected projects.
A stronger position on the European and international market for video games developers and companies producing interactive immersive experiences.
Expected results
Support will be given to the development of works and prototypes of interactive narrative storytelling with original content and/or quality gameplay intended for production and global commercial exploitation via PCs, consoles, mobile devices, tablets, smart phones and other technologies.
The aim is to provide funds to video game production companies and other companies producing immersive content to develop works with a high level of originality and innovative and creative value, and that have a high level of commercial ambition and extensive cross-border potential to reach European and international markets. This will allow for further investment in innovative European content and increase the competitiveness of European companies in the digital global market.
Applications should present adequate strategies to ensure a more sustainable and more environmentally-respectful industry and to ensure gender balance, inclusion, diversity and representativeness.
Eligibility Criteria
Regions / countries for funding
EU Member States, Overseas Countries and Territories (OCT)
Albania (Shqipëria), Armenia (Հայաստան), Bosnia and Herzegovina (Bosna i Hercegovina / Босна и Херцеговина), Georgia (საქართველო), Island (Ísland), Kosovo (Kosova/Kosovë / Косово), Liechtenstein, Montenegro (Црна Гора), North Macedonia (Северна Македонија), Norway (Norge), Serbia (Srbija/Сpбија), Tunisia (تونس /Tūnis), Türkiye, Ukraine (Україна)
eligible entities
Education and training institution, International organization, Non-Profit Organisation (NPO) / Non-Governmental Organisation (NGO), Other, Private institution, incl. private company (private for profit), Public Body (national, regional and local; incl. EGTCs), Research Institution incl. University, Small and medium-sized enterprise (SME)
Project Partnership
Applications by single applicants are allowed (single beneficiaries; affiliated entities and other participants are allowed, if needed) as well as proposals submitted by a consortium of at least 2 applicants (beneficiaries; not affiliated entities).
---
In order to be eligible, the applicants (beneficiaries and affiliated entities) must:
be legal entities (public or private bodies)
be established in one of the eligible countries i.e.:

Creative Europe Participating Countries:

EU Member States (including overseas countries and territories)
non-EU countries (listed EEA countries and countries associated to the Creative EuropeProgramme or countries which are in ongoing negotiations for an association agreement and where the agreement enters into force before grant signature - list of participating countries)

be established in one of the countries participating fully in the MEDIA Strand of the Creative Europe Programme and be owned directly or indirectly, wholly or by majority participation, by nationals from such countries. When a company is publicly listed, the location of the stock exchange will in principle determine its nationality
be European video game production companies, XR studios or audiovisual production companies,
the coordinator must demonstrate recent experience in producing internationally distributed works.
---
Natural persons are NOT eligible (with the exception of self-employed persons, i.e. sole traders, where the company does not have legal personality separate from that of the natural person.
International organisations — International organisations are eligible. The rules on eligible countries do not apply to them.
EU bodies — EU bodies (with the exception of the European Commission Joint Research Centre) can NOT be part of the consortium.
A European video game production company, XR studio or audiovisual production company is a company whose main objective and activity is video game production/development, (entertainment) software development or audiovisual production (or equivalent). Publishing companies are not eligible applicants.
Coordinator with recent experience in producing internationally distributed works — The coordinator must prove that it has produced or developed a video game or (interactive or non-interactive) immersive experience that has been commercially distributed5 in the period between 01/01/2021 and the deadline for submission of applications. Work-for-hire, i.e. projects for which the development or production work was subcontracted to the coordinator by another company, is not eligible, nor are projects on which a member of the coordinating company has a personal credit. Early Access works are not eligible either because they are not completed works yet and are still being developed. To prove the commercial distribution of the previous work, the coordinator must be able to provide a relevant sales report showing sales in the period between 01/01/2021 and the date of the deadline for submission.
The coordinator must provide the requested information about the previous work in the dedicated section of the application. In case the previous work in the application does not respect the eligibility criteria, the application will be ineligible even if the coordinator is able to provide information on other previous works that respect the eligibility criteria.
other eligibility criteria
Please consult pages 12-13 of the call document for more details on the eligible activities.
The grant will be a lump sum grant. This means that it will reimburse a fixed amount, based on a lump sum or financing not linked to costs. The amount will be fixed by the granting authority on the basis of the estimated project budget and a funding rate of 60%.
Additional information
Topics
Digitalisation, Digital Society, ICT,
Education & Training, Children & Youth, Media
Relevance for EU Macro-Region
EUSAIR - EU Strategy for the Adriatic and Ionian Region, EUSALP - EU Strategy for the Alpine Space, EUSBSR - EU Strategy for the Baltic Sea Region, EUSDR - EU Strategy for the Danube Region
UN Sustainable Development Goals (UN-SDGs)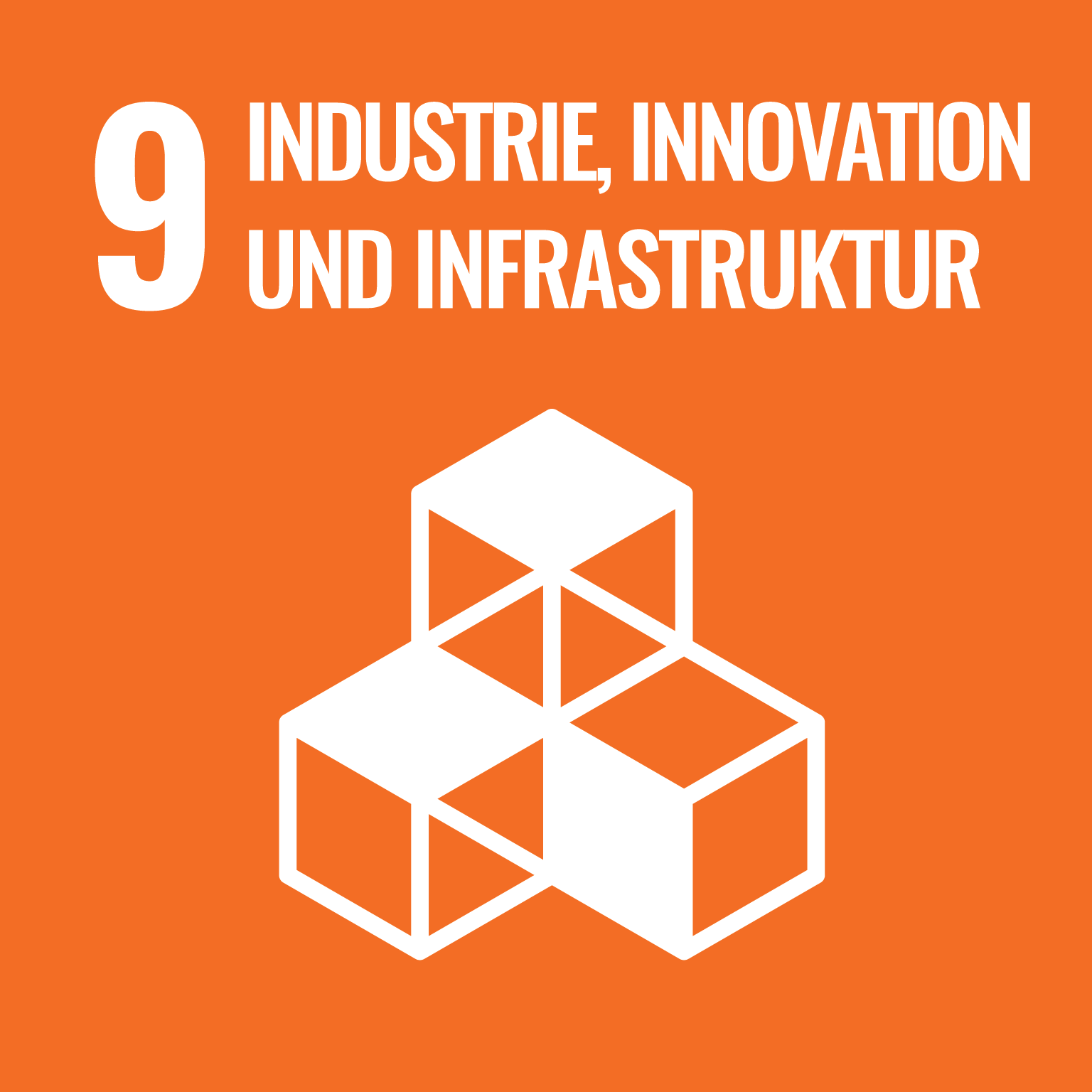 project duration
max. 36 months
Additional Information
All proposals must be submitted electronically via the Funders & Tenders Portal electronic submission system (accessible via the topic page in the Search Funding & Tenders section). Paper submissions are NOT possible.
Proposals must be complete and contain all parts and mandatory annexes and supporting documents:
Part A (to be filled in directly online) contains administrative information about the participants (future coordinator and beneficiaries and affiliated entities), the summarised budget for the proposal
Part B (to be downloaded from the Portal submission system, completed and then assembled and re-uploaded as a PDF in the system) contains the technical description of the project.
Part C (to be filled in directly online) containing additional project data
mandatory annexes and supporting documents (templates available to be downloaded from the Portal Submission System, completed, assembled and re-uploaded):

detailed budget table (mandatory template available in the Submission System)
A PDF document with information about film(s)/work(s) to be generated from the Creative Europe MEDIA Database
A creative dossier (description of gameplay, information on Graphical User Interface and Head-up Display, level and character design, pictures, graphic bible, script, storyboard, creative director's note, etc.)
Rights contract / proof of ownership of rights (and in case of adaptation, rights of adaptation) for the project
Supporting documents of co-production, distribution and financing
Declaration on honour on independence and European ownership (mandatory template available in the Submission System)
Declaration on language of the submitted materials (mandatory template available in the Submission System)
---
Proposals are limited to maximum 70 pages (Part B). Evaluators will not consider any additional pages.
To see more information about this call, you can register for free here
or log in with an existing account.
Log in Register now