Call key data
New sustainable business and production models for farmers and rural communities
Funding Program
Horizon Europe - Cluster 6 - Destination 6: Resilient, Inclusive, Healthy and Green Rural, Coastal and Urban Communities
Call number
HORIZON-CL6-2024-COMMUNITIES-02-2-two-stage
deadlines
Opening
17.10.2023
Deadline
22.02.2024 17:00
Call budget
€ 12,000,000.00
Estimated EU contribution per project
€ 6,000,000.00
Call content
short description
The successful proposal should support the European Green Deal initiatives notably the farm to fork, the forest, biodiversity and bioeconomy strategies, the common agricultural policy (CAP), the communication on sustainable carbon cycles, the EU mission "A Soil Deal for Europe", and the long-term vision for the EU's rural areas (contributing to make rural areas stronger, connected, resilient and prosperous) and its research and innovation flagship initiative by developing innovative business and production models (i.e. but not limited to, smart farming, social farming, indoor plant factory, aquaponics, unattended horticulture, livestock and fish farms, e-commerce, tourism, cultural and natural heritage management, service delivery) that are fit for the future and foster improved economic outcomes, cooperation, inclusiveness and fairness for farmers and/or rural communities, and at the same time achieve high sustainability, contribute to climate neutrality and meet societal expectations, in particular with regards to local economies and protection and restoration of nature and resources (e.g. water, soil and air).
Call objectives
EU agri-food value chains are diverse and dynamic, enabling them to meet the various consumers' expectations, potentially helping producers increase value added. Farming and other sectors in rural areas provide large numbers of jobs, yet rural communities often face challenges, such as a shrinking and ageing population, a lack of high qualified workers, a lack of good quality services and connectivity, which limit the economic attractiveness of these places.
At the same time agriculture is characterised by a stagnant and low share of value added in the value chain due to: high input costs, structure of the food value chains (concentration upstream and downstream), variation in production and incorporation of new services. Pressure on natural resources and climate change threats make all of the above-mentioned problems weigh more heavily. In an era of very tense discussions on climate change, global warming, air, water and soil pollution the EU stands firmly as a front-runner and targets the very ambitious goal of becoming a climate-neutral continent by 2050. This target seems very challenging when looking at where we stand today and the pace at which expected changes across different sectors are taking place.
Therefore, rural communities as well as farmers are under increasing pressure to adopt sustainable business and production models that consider not only economic but also both social and environmental aspects. Moving towards more sustainable business and production systems requires adequate tools and measurement methods to assess and monitor the multi-performance of farms and rural businesses under different conditions.
Successful proposals are expected to clearly address only one of the following areas: area A or area B.
Area A
Proposals should:
Design, test and upscale bottom-up community-led innovative business, cooperation and production models to improve farmers' position in different value chains and enable them to transition to sustainable agriculture and answer global challenges in locally adapted ways. They should cover a wide diversity of pedoclimatic, technical, organisational and economic conditions, including the complexity and dynamics in various production systems and structure of food value chains (additional sustainability requirements for farmers might lead to further unbalances in market power in the food chain).
Investigate ways to monitor and verify improved social, environmental and climate performance and translate it into economic profit and competitive advantage for farmers. They should consider existing, emerging and potential markets and platforms, take into consideration sound cost-effective business, cooperation among different actors and production methods, sustainability and profitability.
Investigate the trends in adoption of innovation in farms and how farmers innovate their business, cooperation or production models when they introduce new products and engage in new business activities.
Aim to connect citizens, private companies and public organisations with farmers to increase demand for sustainable agriculture and create a market for new business, cooperation and production models including for, but not limited to, e-commerce, smart farming, indoor plant factory, aquaponics, unattended horticulture, livestock and fish farms. Traceability for products and standards for safety and quality should also be taken into account.
Create and widely share via an open access platform practical innovations, tools, best practices and guidelines to successfully develop and implement novel inclusive and sustainable business, cooperation and production models.
Investigate and support the wide-spread applications of highly scalable business models for modern agricultural purposes including aspects of platform, circular and bio-based economies.
Consideration should be given to innovative approaches in the development of production technologies, the circularity of the processes with the objective of zero waste, cascading of resources and consider public health as well as consumers' concerns and demands.
Area B
Proposals are expected to:
Pilot innovative sustainable business and cooperation models to foster wealth and well-being of rural communities and villages while taking advantage of the green transition though the deployment of demonstrators. These demonstrators should be implemented in various sectors (i.e. but not limited to energy, transport, social services, tourism, culture, digital, etc.) responding to rural communities' needs.
Investigate the potential of social economy, cooperatives (or other producer organisations) and of innovative forms of business aggregation and develop at least one of these demonstrators that support local economy by actively involving people in a vulnerable situation.
Explore and take advantage of cross-sectoral and cross-territory linkages adopting a territorial perspective that aims at improving connectivity of rural areas with surrounding intermediate and urban areas.
Examine the impacts of different kind of innovation on the development and revitalisation of rural areas and the quality of life and living standards of their residents.
Identify barriers, as well as drivers (including policies) and enabling conditions for the creation and development of sustainable business models in rural areas.
Provide recommendations to policy makers, at the local, regional, national and international levels for supporting the creation of sustainable business models fit for the future with the aim to increase quality public services, to make better use of various resources and reduce negative impact on the environment, and that provide new opportunities for rural value chains through different models of innovation.
Create and widely share via an open access platform practical innovations, tools, best practices and guidelines to successfully develop and implement novel inclusive and sustainable business models.
Proposals should cover a representative variety of rural areas.
All proposals (independent of the selected focus A or B) should explore social innovation and innovative forms of cooperation. Proposals must implement the 'multi-actor approach' and ensure adequate involvement of relevant actors of the value chain.
This topic should involve the effective contribution of social sciences and humanities (SSH) disciplines. Proposals should build on previous and ongoing Horizon 2020 relevant projects (i.e. but not limited to SMARTCHAIN, NEWBIE, agroBRIDGES, CO-FRESH, RUBIZMO, LIVERUR, etc.). They should include a dedicated task, appropriate resources and a plan on how they will collaborate with the other project funded under this and other relevant topics in Horizon Europe and ensure synergy with relevant activities carried out under other initiatives (i.e. but not limited to EIT Knowledge and Innovation Communities, Enterprise Europe Network, Circular Bio-based Europe public-private partnership, etc.).
Beyond open access to scientific publications and research data, open access to software, models, workflows, etc. is required to ensure accelerated uptake of innovation, increase research transparency, support immediate and extensive re-use of research materials, and support collaborative and interdisciplinary work, among others.
Due to the scope of this topic, international cooperation is strongly encouraged, in particular with China. This topic is within the scope of the Administrative Arrangement between the European Commission and the Ministry of Science and Technology of the People's Republic of China on a Co-funding Mechanism for the period 2021-2024 to support collaborative research projects under the Food, Agriculture and Biotechnologies (FAB) and the Climate Change and Biodiversity (CCB) flagship initiatives.
Actions will contribute to implementing the EU-China Food, Agriculture and Biotechnology (FAB) flagship initiative, which aims to ensure sustainability of agri-food systems, catering for the needs of a growing population, the reduction of food and agricultural losses and waste, and the provision of safe and healthy foodstuffs. Interaction with other actions developed under the EU-China Climate Change and Biodiversity (CCB) Research Flagship and the Flagship on Food, Agriculture and Biotechnologies (FAB) is encouraged if relevant.
read more
Expected results
Project results are expected to contribute to all of the following expected outcomes:
Farmers and/or other rural actors widely adopt innovative inclusive and sustainable business and production models that enhance and remunerate climate action (i.e. increase carbon removals), biodiversity protection and restoration, and the reduction of emissions or concentrations of air pollutants in a variety of farming and rural contexts;
Farmers and/or rural actors position in value chains is improved thanks to more inclusiveness, fairness and financial sustainability of trading relationships between the various actors in the upstream/downstream agri and rural business;
It is possible to measure and track the economic, social and environmental sustainability of different farming systems and rural businesses thanks to the development and use of innovative technologies, including but not limiting to digital ones.
Increased prosperity of farmers and/or in rural areas thanks to the creation of new jobs opportunities resulted from innovative and sustainable production and business models.
read more
Eligibility Criteria
Regions / countries for funding
EU Member States, Overseas Countries and Territories (OCT)
Moldova (Moldova), Albania (Shqipëria), Armenia (Հայաստան), Azerbaijan (Azərbaycan), Belarus (Беларусь), Bosnia and Herzegovina (Bosna i Hercegovina / Босна и Херцеговина), Faeroes (Føroyar / Færøerne), Georgia (საქართველო), Island (Ísland), Israel (ישראל / إِسْرَائِيل), Kosovo (Kosova/Kosovë / Косово), Montenegro (Црна Гора), Morocco (المغرب), New Zealand (Aotearoa), North Macedonia (Северна Македонија), Norway (Norge), Serbia (Srbija/Сpбија), Tunisia (تونس /Tūnis), Türkiye, Ukraine (Україна), United Kingdom
eligible entities
Education and training institution, International organization, Non-Profit Organisation (NPO) / Non-Governmental Organisation (NGO), Other, Private institution, incl. private company (private for profit), Public Body (national, regional and local; incl. EGTCs), Research Institution incl. University, Small and medium-sized enterprise (SME)
Project Partnership
To be eligible for funding, applicants must be established in one of the following countries:
the Member States of the European Union, including their outermost regions
the Overseas Countries and Territories (OCTs) linked to the Member States
third countries associated to Horizon Europe - see list of particpating countries
---
Only legal entities forming a consortium are eligible to participate in actions provided that the consortium includes, as beneficiaries, three legal entities independent from each other and each established in a different country as follows:
at least one independent legal entity established in a Member State; and
at least two other independent legal entities, each established in different Member States or Associated Countries.
---
Any legal entity, regardless of its place of establishment, including legal entities from non-associated third countries or international organisations (including international European research organisations) is eligible to participate (whether it is eligible for funding or not), provided that the conditions laid down in the Horizon Europe Regulation have been met, along with any other conditions laid down in the specific call topic.
A 'legal entity' means any natural or legal person created and recognised as such under national law, EU law or international law, which has legal personality and which may, acting in its own name, exercise rights and be subject to obligations, or an entity without legal personality.
Specific cases:
Affiliated entities — Affiliated entities (i.e. entities with a legal or capital link to a beneficiary which participate in the action with similar rights and obligations to the beneficiaries, but which do not sign the grant agreement and therefore do not become beneficiaries themselves) are allowed, if they are eligible for participation and funding.
Associated partners — Associated partners (i.e. entities which participate in the action without signing the grant agreement, and without the right to charge costs or claim contributions) are allowed, subject to any conditions regarding associated partners set out in the specific call conditions.
Entities without legal personality — Entities which do not have legal personality under their national law may exceptionally participate, provided that their representatives have the capacity to undertake legal obligations on their behalf, and offer guarantees to protect the EU's financial interests equivalent to those offered by legal persons.
EU bodies — Legal entities created under EU law including decentralised agencies may be part of the consortium, unless provided for otherwise in their basic act.
Joint Research Centre ('JRC')— Where provided for in the specific call conditions, applicants may include in their proposals the possible contribution of the JRC but the JRC will not participate in the preparation and submission of the proposal. Applicants will indicate the contribution that the JRC could bring to the project based on the scope of the topic text. After the evaluation process, the JRC and the consortium selected for funding may come to an agreement on the specific terms of the participation of the JRC. If an agreement is found, the JRC may accede to the grant agreement as beneficiary requesting zero funding or participate as an associated partner, and would accede to the consortium as a member.
Associations and interest groupings — Entities composed of members (e.g. European research infrastructure consortia (ERICs)) may participate as 'sole beneficiaries' or 'beneficiaries without legal personality'. However, if the action is in practice implemented by the individual members, those members should also participate (either as beneficiaries or as affiliated entities, otherwise their costs will NOT be eligible.
other eligibility criteria
Proposals are expected to clearly address only one of the areas: area A or area B. To ensure a balanced portfolio covering both area A and area B, grants will be awarded to applications not only in order of ranking but at least also to one project that is the highest ranked within area A or B, provided that the applications attain all thresholds. This will allow to fund at least one project under area A and one under area B.
---
The proposals must use the multi-actor approach. See the definition of the multi-actor approach in the introduction to the work programme.
Additional information
Topics
Agriculture & Forestry, Fishery, Food, Soil quality,
Competitiveness of Enterprises, Employment/Labour Market, SME & entrepreneurship,
Rural & Urban Development/Planning
Relevance for EU Macro-Region
EUSAIR - EU Strategy for the Adriatic and Ionian Region, EUSALP - EU Strategy for the Alpine Space, EUSBSR - EU Strategy for the Baltic Sea Region, EUSDR - EU Strategy for the Danube Region
UN Sustainable Development Goals (UN-SDGs)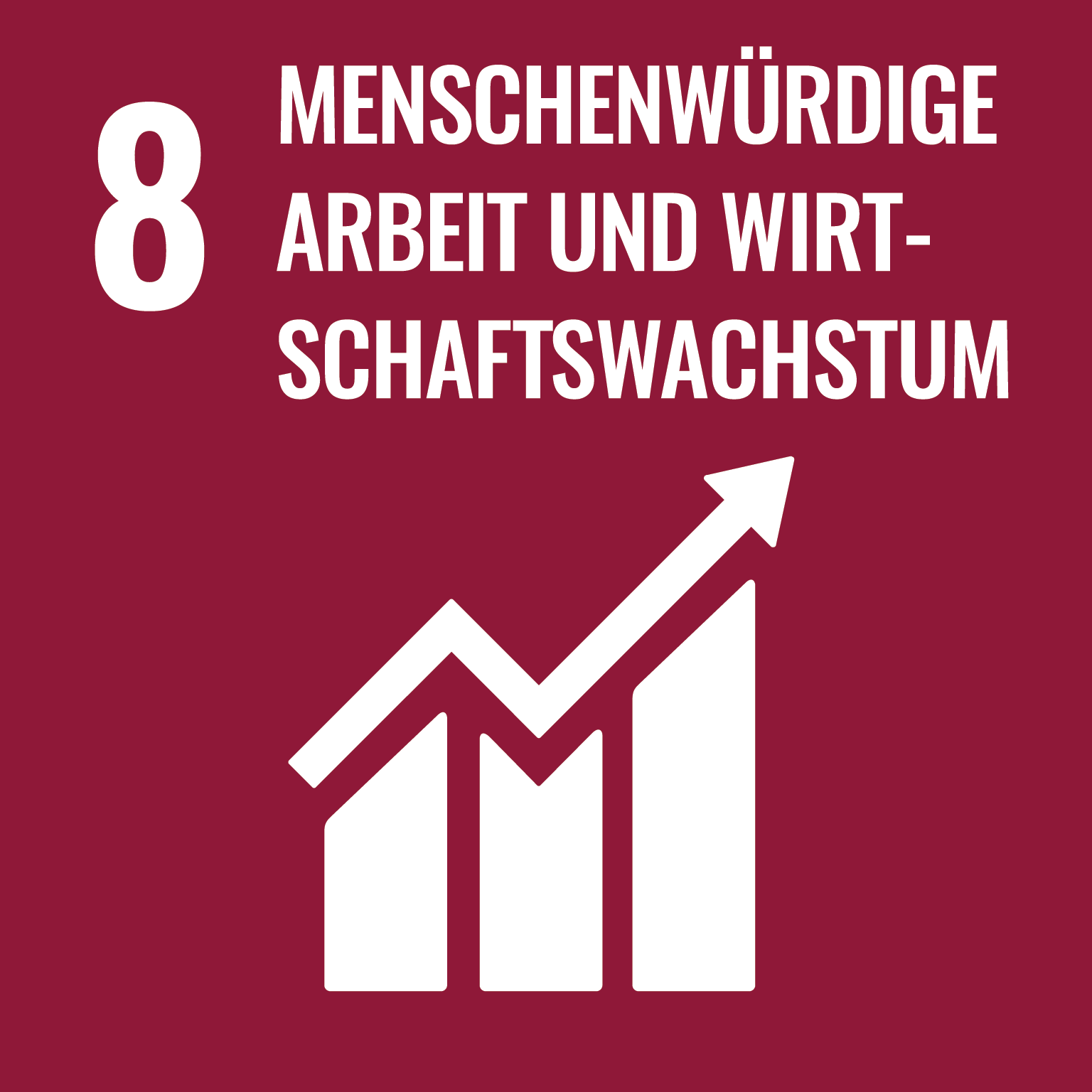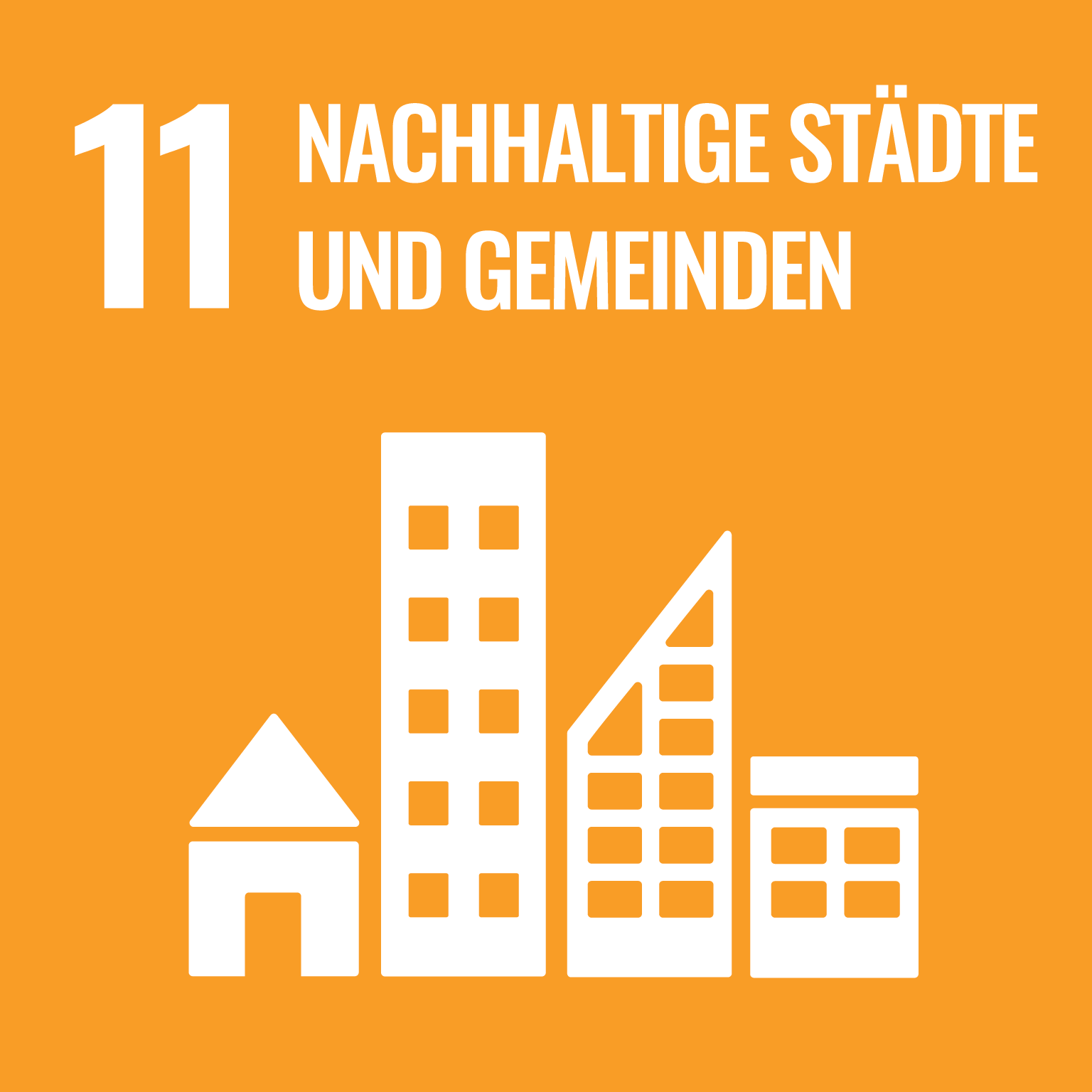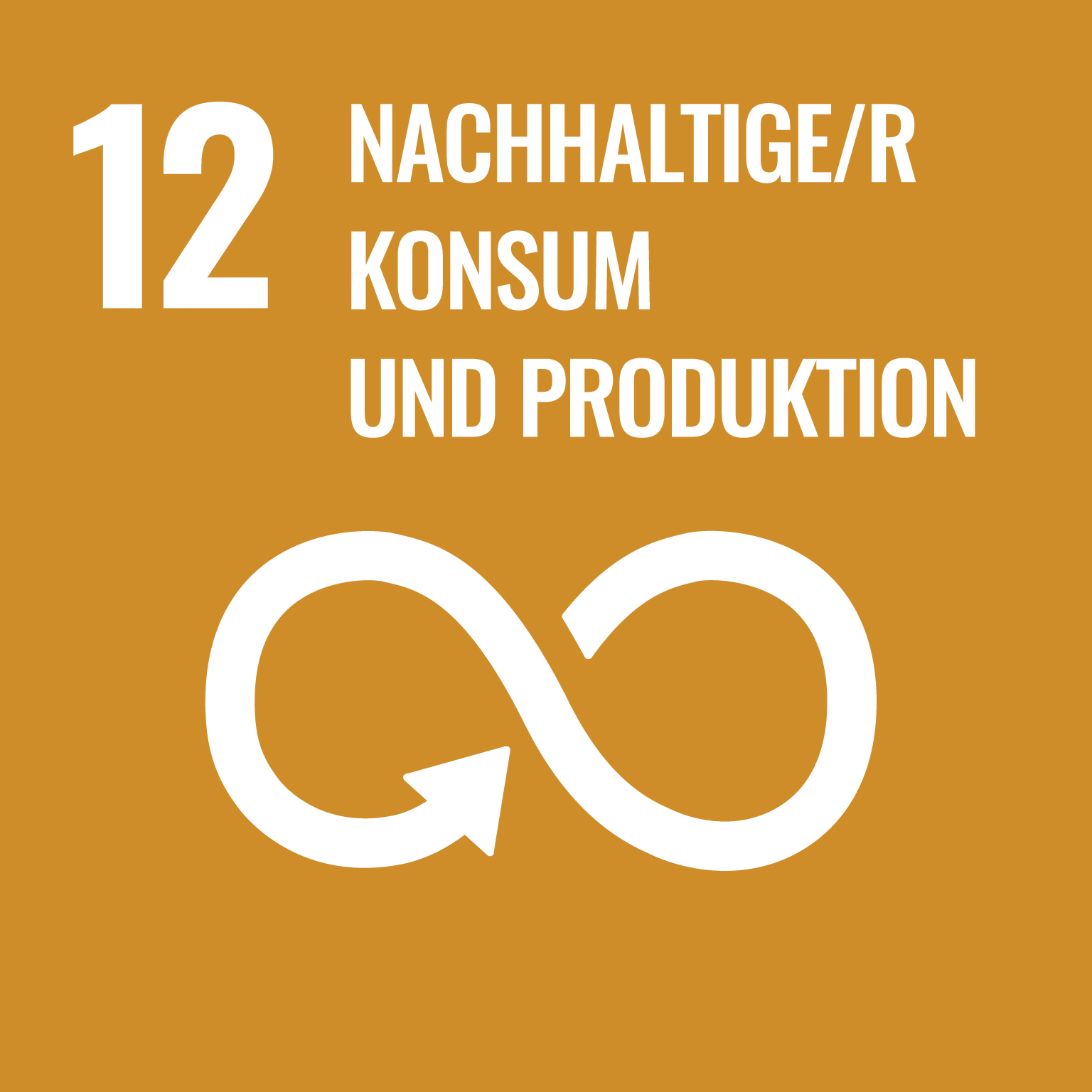 Additional Information
All proposals must be submitted electronically via the Funders & Tenders Portal electronic submission system (accessible via the topic page in the Search Funding & Tenders section). Paper submissions are NOT possible.
Proposals must be complete and contain all parts and mandatory annexes and supporting documents, e.g. plan for the exploitation and dissemination of the results including communication activities, etc.
The application form will have two parts:
Part A (to be filled in directly online) contains administrative information about the applicant organisations (future coordinator and beneficiaries and affiliated entities), the summarised budget for the proposal and call-specific questions;
Part B (to be downloaded from the Portal submission system, completed and then assembled and re-uploaded as a PDF in the system) contains the technical description of the project.
Annexes and supporting documents will be directly available in the submission system and must be uploaded as PDF files (or other formats allowed by the system).
---
This call follows a two-stage approach.
This topic is part of the blind evaluation pilot under which first stage proposals will be evaluated blindly. Applicants submitting a proposal under the blind evaluation pilot (see General Annex F) must not disclose their organisation names, acronyms, logos, nor names of personnel in Part B of their first stage application (see General Annex E).
The limit for a first-stage application is 10 pages. The limit for a full application (Part B) is 45 pages.
Contact
National Contact Points for Horizon Europe
Website
To see more information about this call, you can register for free here
or log in with an existing account.
Log in Register now