Program key data
Interreg Czechia-Poland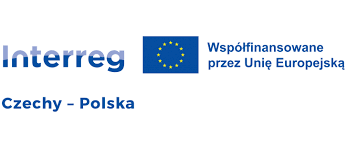 Content of program
short description

The cooperation programme Interreg V-A in the Czech Republic and Poland addresses the most important cross-border challenges and taps into the potential of eight Czech-Polish border regions.

program objectives

The following priorities and specific objectives have been developed within the programme:

P1: Integrated Rescue System and Environment

SO 1.1: support for climate change adaptation, disaster risk prevention and resilience, taking into account ecosystem approaches
SO 1.2: strengthening the protection and conservation of nature, biodiversity and green infrastructure, including in urban areas, and reducing all forms of pollution

P2: Tourism

SO 2.1: strengthening the role of culture and sustainable tourism in economic development, social inclusion and social innovation

P3: Transport

SO 3.1: Developing and enhancing a sustainable, smart and intermodal statewide, climate-resilient, intermodal, regional and local mobility, including improved access to the TEN-T network and cross-border mobility

P4: Cooperation of institutions and residents

SO 4.1: Increasing the efficiency of public administration by supporting legal and administrative cooperation and cooperation between citizens, civil society actors and authorities, in particular with the aim of solving legal and other obstacles in border regions
SO 4.2: Building mutual trust, in particular by promoting people to people events

P5: Economic development

SO 5.1: Enhancing the sustainable growth and competitiveness of SMEs and the creation of jobs in SMEs, including through productive investments

read more

Expected results

The programme proposes the following (non exhaustive) types of measures:

P1: Integrated Rescue System and Environment

SO 1.1: support for climate change adaptation, disaster risk prevention and resilience, taking into account ecosystem approaches

Systematic measures to strengthen cross-border cooperation
Education and exchange of experience, joint exercises, exchange internships
Modernisation/acquisition of specialised equipment necessary for the prevention and elimination of the consequences of risks associated with climate change

SO 1.2: strengthening the protection and conservation of nature, biodiversity and green infrastructure, including in urban areas, and reducing all forms of pollution

Networking, coordination, monitoring
Field measures

P2: Tourism

SO 2.1: strengthening the role of culture and sustainable tourism in economic development, social inclusion and social innovation

Support for the creation of new or development of existing tourism elements
Connecting and creating tourism products and their promotion
Support of accompanying activities related to the development of tourism

P3: Transport

SO 3.1: Developing and enhancing a sustainable, smart and intermodal statewide, climate-resilient, intermodal, regional and local mobility, including improved access to the TEN-T network and cross-border mobility

Modernization, reconstruction or repair of cross-border road bridges
Modernization, reconstruction or repair of cross-border railway lines
Adaptation of road infrastructure for the development of cross-border public and emission-free individual transport
Measures for the development of cross-border public and individual transport

P4: Cooperation of institutions and residents

SO 4.1: Increasing the efficiency of public administration by supporting legal and administrative cooperation and cooperation between citizens, civil society actors and authorities, in particular with the aim of solving legal and other obstacles in border regions

Identify specific obstacles and find solutions to problems that are common on both sides of the border
Mutual cooperation, transfer of experience and good practice

SO 4.2: Building mutual trust, in particular by promoting people to people events

Support for institutional cooperation
People-to-people projects

P5: Economic development

SO 5.1: Enhancing the sustainable growth and competitiveness of SMEs and the creation of jobs in SMEs, including through productive investments

Cross-border services for entrepreneurs with the aim of sustainably expanding the activities of their businesses across borders
Cross-border services for entrepreneurs to improve access to innovation and research/research and development services

read more
Regions / countries for funding
Czechia (Česko), Poland (Polska)
eligible entities
Partners
Education and training institution, Public Body (national, regional and local; incl. EGTCs), Non-Profit Organisation (NPO) / Non-Governmental Organisation (NGO), Research Institution incl. University
Mandatory partnership
Yes
Project Partnership

The minimum eligible partnership must involve at least one partner from each participating Country.

In order to be eligible, projects must contribute to at least three out of the following four cooperation criteria.

Joint development (mandatory)
Joint implementation (mandatory)
Joint financing
Joint staffing

other eligibility criteria

The program area consists of:

5 Czech regions: Liberecký, Královéhradecký, Pardubice, Olomouc and Moravian-Silesian
6 Polish sub-regions Bielski and Rybnicki (Silesian Voivodeship), Jeleniogórski and Wałbrzyski (Lower Silesian Voivodeship), Nyski and Opolski (Opol Voivodeship). To the territory of the Polish side also includes the districts (LAU1) Strzeliński (Wrocławski subregion in Lower Silesia voivodship) and Pszczyński (Tyski subregion in Silesian Voivodeship).
Additional information
Topics
Administration & Governance, Institutional Capacity & Cooperation, Agriculture & Forestry, Fishery, Food, Soil quality, Air Quality, Biodiversity & Environment, Climate & Climate Change, Water quality & management, Arts & Culture, Cultural Heritage, Tourism, Circular Economy, Natural Resources, Competitiveness of Enterprises, Employment/Labour Market, SME & entrepreneurship, Digitalisation, Digital Society, ICT, Disaster Prevention, Resilience, Risk Management, Mobility & Transport, Rural & Urban Development/Planning
Relevance for EU Macro-Region
EUSBSR - EU Strategy for the Baltic Sea Region, EUSDR - EU Strategy for the Danube Region
UN Sustainable Development Goals (UN-SDGs)
Program documents
Interreg Czechia-Poland 2021-2027 Programme (CZ) (1456kB)

Contact
Interreg CZ-PL Joint Secretariat
+ 420 582 777 421
maciej.molak@crr.cz
Website