Program key data
Interact IV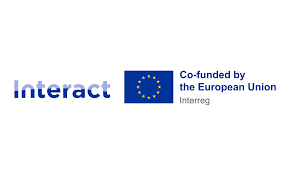 Content of program
short description

Interact holds an enabling role among territorial cooperation programmes. It provides services free of charge to Interreg, Interreg-IPA CBC and ENI CBC stakeholders.

program objectives

The following priorities and specific objectives have been developed within the programme:

P1: Service delivery

SO 1.1: Enhance the institutional capacity of public authorities, in particular those mandated to manage a specific territory, and of stakeholders (all strands)

Within the Interreg Specific Objective "A better Governance" Interact has identified three perspectives which target the enhancement of institutional capacity of public authorities and stakeholders for effective implementation of Interreg programmes and other cooperation actions. These perspectives seek to: Manage processes and procedures better and more effectively; Work better in a cooperation context; and, Improve the evidence base and visibility of Interreg. Building on the experience of promoting cooperation and coordination across various implementing stakeholders of MRS, and more recently SBS, Interact intends to continue to support existing territorial frameworks, their actors and their outward orientation whenever they benefit Interreg and promote cooperation as effective policy tool. This includes capacity-building approaches, staff exchange methods, cooperation models and experiences for actors within and outside of Interreg.

read more

Expected results

The programme proposes the following (non exhaustive) types of measures:

Increasing efficiency: Strengthening the management capacity of Interreg programmes and other cooperation actors

Harmonisation of approaches, focusing on interpretation and harmonisation of rules, information flows and procedures for Interreg programmes from different strands and other cooperation stakeholders in line with Interact's mandate, including harmonisation pilots (e.g. harmonising procedures such as ongoing reporting and project modifications, business intelligence dashboard, capitalisation toolkit) for supporting cooperation actions as named above.
Simplification of approaches, pursued in structures governing the Interreg programmes in rules and procedures for programme and project management and information flows, and through pilot processes in cooperation actions as named above.
Efficient programme management to support leaner management, clearer delineation of roles and responsibilities, better internal communication, and transparency of flows.

Enabling individuals: Strengthening the capacity to work in cooperation programmes and context

Institutional knowledge and competence to support learning and development of those working in the Interreg programmes and in cooperation context at large. It seeks to develop the skills to better manage the implementation of programmes and projects, and to strengthen skills and expertise to find new ways of managing cooperation, developing synergies between programmes/funding instruments
Strengthen cooperation and coordination skills among Interreg programme actors (incl. EGTC actors) and of those actors involved in the management and implementation of territorial governance frameworks and initiatives such as MRS and SBS. Pilot actions will also target the IJG goal.
Innovative approaches, to support actions that promote innovative tools and methods in a cooperation context and for cooperation purposes.

Interreg visibility: Strengthening the capacity to capture and communicate programme and project results and to increase visibility

Building and gathering thematic knowledge and result awareness, aggregation and analysis of Interreg results, and promote coordination and capitalisation as a mainstream management process in programmes.
Communication of results, where integration of communication in the programme life-cycle, communication and promotion of results and building knowledge of what to promote and to whom are sought.
Visibility of Interreg, where promoting strategic communication, deploying joint initiatives to reach out to relevant actors, overall visibility of Interreg in relevant fora, and the conceptualisation of cooperation processes are sought.

read more
Regions / countries for funding
EU Member States
Norway (Norge), Switzerland (Schweiz/Suisse/Svizzera)
eligible entities
Partners
EU Body, Education and training institution, Natural Person, Public Body (national, regional and local; incl. EGTCs), Other, Non-Profit Organisation (NPO) / Non-Governmental Organisation (NGO), Research Institution incl. University, Small and medium-sized enterprise (SME), International organization, Private institution, incl. private company (private for profit)
Mandatory partnership
No
Project Partnership

Interact IV will engage with and involve the three main stakeholder groups:

Interreg programme bodies (Interreg, Interreg-IPA CBC, Interreg NEXT); with their specific role as the core receiver of Interact service delivery. They have often heavy involvement in service delivery, as sparring partners within the exchange of experiences, or ambassadors, linked to strategic policy results. This target group covers more explicitly:

Managing Authorities
Joint Secretariats
National controllers
Bodies responsible for Accounting function
Audit Authorities
Representatives of Monitoring Committees.

National/ regional co-operation stakeholders, with their specific role as the receiver of Interact service delivery, quite often with more limited involvement as the target group above. This target group has also the role of sparring partners, "influencers" within the exchange of experiences, sharing practices and promoting achievements of cooperation, linked to strategic policy results. This target group covers more specifically:

IJG actors (national and regional programmes)
National/Regional Coordination bodies, National contact persons/points
Macro-regional/Sea basin strategies' actors and other actors involved in cooperation instruments
EGTC
Key cooperation partners on specific themes, CLLDs, ITIs and other territorial tools (ref. Article 22 CPR).

Wider policy actors, with specific roles as strategic ambassadors and influencers. The involvement of this target group is very heterogeneous, from being the key stakeholders in service delivery to the very limited or often indirect involvement. The key element is the role as providers of policy interpretations and partners in strategic change. More specific examples of some of these actors will include:

European Commission, in particular DG REGIO
European Commission, other DGs
Committee of the Regions (CoR)
Other EU institutions
European-wide associations, cross-border organisations
EU-wide financing institutions and programmes, EU-wide financial engineering stakeholders
Interreg project partners, EGTCs managing projects
Target groups of cooperation promotion (e.g. local authorities, citizens, wider public, media, universities).
Additional information
Topics
Administration & Governance, Institutional Capacity & Cooperation, Agriculture & Forestry, Fishery, Food, Soil quality, Air Quality, Biodiversity & Environment, Climate & Climate Change, Water quality & management, Arts & Culture, Cultural Heritage, Tourism, Circular Economy, Natural Resources, Competitiveness of Enterprises, Employment/Labour Market, SME & entrepreneurship, Demographic Change, European Citizenship, Migration, Digitalisation, Digital Society, ICT, Disaster Prevention, Resilience, Risk Management, Education & Training, Children & Youth, Media, Energy Efficiency, Renewable Energy , Equal Rights, Human Rights, People with Disabilities, Social Inclusion, Health, Social Services, Sports, Justice, Safety & Security, Mobility & Transport, Rural & Urban Development/Planning
Relevance for EU Macro-Region
EUSAIR - EU Strategy for the Adriatic and Ionian Region, EUSALP - EU Strategy for the Alpine Space, EUSBSR - EU Strategy for the Baltic Sea Region, EUSDR - EU Strategy for the Danube Region
UN Sustainable Development Goals (UN-SDGs)
Program documents
Interact 2021-2027 Programme (300kB)

Contact
Interact EU
Website