Program key data
Interreg Bulgaria-Serbia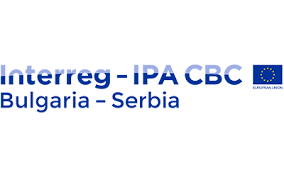 Content of program
short description

INTERREG VI-A IPA Bulgaria-Serbia 2021-2027 is a cross-border cooperation programme with the aim to strengthen the territorial cohesion of the cross-border region Bulgaria-Serbia by providing framework support to local businesses for growth and expansion, for better performance in a greener and smarter competitive global market, supporting enterprises through direct production investments to increase productivity and support joint actions to prevent the risk of natural and man-made hazards through inter-institutional coordination for risk prevention and rapid response management, harmonization of procedures and approaches, and preparation of citizens for disaster response.

 

program objectives

The following prioritiy objectives and specific objectives have been developed within the programme:

P1: Competitive border region

SO 1.1: Enhancing sustainable growth and competitiveness of SMEs and job creation in SMEs, including by productive investments

P2: Integrated development of border region

SO 2.1: Fostering the integrated and inclusive social, economic and environmental local development, culture, natural heritage, sustainable tourism and security, in areas other than urban areas

P3: A more resilient border region

SO 3.1: Promoting climate change adaptation and disaster risk prevention, resilience taking into account eco-system based approaches

Expected results

The programme proposes the following types of measures (non-exhaustive):

P1: Competitive border region

SO 1.1: Enhancing sustainable growth and competitiveness of SMEs and job creation in SMEs, including by productive investments

Joint development and implementation of technological solutions that address regional socio-economic challenges, leading to financial and/or non-financial results obtained through cooperation
Technological and/or organizational investments aimed at reducing the cost of production/service delivery and any other investment leading to joint solutions for increasing enterprise competitiveness including but not limited to purchase of specialized equipment and technologies (inlc. related upskilling), monitoring systems; purchase of IT equipment, training and know-how transfer part of which may consist of digital components such as virtual business centres, e-commerce solutions, possibilities for electronic payments, etc; Joint solutions aimed at increasing productive capacity.
Investments aimed at improving product/service quality, including but not limited to improvements in the design of product/service features, improvements in customer after-sales service, improvements in product guarantee, total quality management systems, and any other aspect that defines overall product/service quality level
Joint actions aimed at fostering networking and business collaboration across the border, as well as accessing new markets or market segments including but not limited to marketing studies, distancespanning technologies, organisational cooperation and joint business schemes with other enterprises, integration into regional value chains, etc.
Joint marketing and promotion actions, participation in international fairs, exhibitions and other promotional events, consultation and information services, including e-marketing, communication with clients, etc.

P2: Integrated development of border region

SO 2.1: Fostering the integrated and inclusive social, economic and environmental local development, culture, natural heritage, sustainable tourism and security, in areas other than urban areas

Actions aimed at expanding accessibility and improving quality of services of general interest in support of social and economic growth
Development and provision of framework support to local businesses to grow, expand, perform better in a greener and smarter competitive global market
Actions aimed at streamlining the utilization of the CBC regions's tourist resources, incl. ensuring faster, equitable and environmentally friendly access to and conditions for networking of cultural heritage and tourist sites

P3: A more resilient border region

SO 3.1: Promoting climate change adaptation and disaster risk prevention, resilience taking into account eco-system based approaches

Optimizing the educational process in regards to the development and the implementation of a disaster response framework aiming to enhance the interface between science and policy for a stronger joint knowledge base for decision-making
Actions aimed at strengthening the institutional cooperation in the cross-border region through development of guiding and strategic documentation; exchange of information, knowledge and skills; implementation of joint field trainings, etc.
Development and implementation of a specific preparedness programme for border communities to adequately response to natural disasters, including insitu joint trainings, joint awareness campaigns, etc.
Small-scale investments in public training infrastructure and investments in specialised equipment;
Joint development of protocols, procedures and approaches on risk prevention and rapid response management to many potential emergencies.

read more
Regions / countries for funding
Bulgaria (България ), Serbia (Srbija/Сpбија)
eligible entities
Partners
Public Body (national, regional and local; incl. EGTCs), Education and training institution, International organization, Non-Profit Organisation (NPO) / Non-Governmental Organisation (NGO), Research Institution incl. University
Mandatory partnership
Yes
Project Partnership

Projects shall involve at least one Applicant from Bulgaria and one from Serbia.

In order to be eligible, projects must contribute to at least three out of the following four cooperation criteria.

Joint development (compulsory)
Joint implementation (compulsory)
Joint financing
Joint staffing

other eligibility criteria

The Bulgaria – Serbia cross-border (CB) area is located in South East Europe and covers 13 NUTS III regions or equivalents, namely:

6 districts on Bulgarian side - Vidin, Montana, Vratsa districts Sofiyska oblast, Pernik and Kyustendil and
7 districts on the Serbian side - Bor, Zaječar, Nišava, Toplica, Pirot, Jablanica and Pčinja.
Additional information
Topics
Administration & Governance, Institutional Capacity & Cooperation, Agriculture & Forestry, Fishery, Food, Soil quality, Air Quality, Biodiversity & Environment, Climate & Climate Change, Water quality & management, Arts & Culture, Cultural Heritage, Tourism, Circular Economy, Natural Resources, Competitiveness of Enterprises, Employment/Labour Market, SME & entrepreneurship, Digitalisation, Digital Society, ICT, Disaster Prevention, Resilience, Risk Management, Education & Training, Children & Youth, Media, Energy Efficiency, Renewable Energy , Equal Rights, Human Rights, People with Disabilities, Social Inclusion, Health, Social Services, Sports, Mobility & Transport, Rural & Urban Development/Planning
Relevance for EU Macro-Region
EUSAIR - EU Strategy for the Adriatic and Ionian Region, EUSDR - EU Strategy for the Danube Region
UN Sustainable Development Goals (UN-SDGs)
Program documents
Interreg Bulgaria-Serbia 2021-2027 programme (306kB)

Contact
Interreg BG-RS Joint Secretariat
js_sofia@mrrb.government.bg 
Website