Program key data
European Social Fund+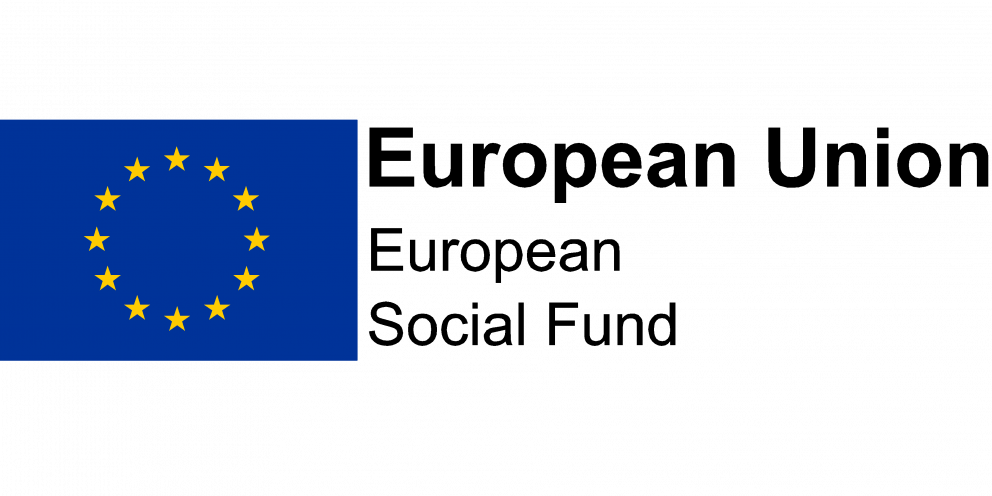 Content of program
short description

The European Social Fund Plus (ESF+) is the European Union (EU)'s main instrument for investing in people. With a budget of almost € 99.3 billion for the period 2021-2027, the ESF+ will continue to provide an important contribution to the EU's employment, social, education and skills policies, including structural reforms in these areas.

program objectives

Investing in young people who have been hit particularly hard by the socio-economic crisis following the Corona virus outbreak. Member States above the EU average in terms of the proportion of young people not in employment, education or training (the so-called "NEETs", aged 15-29) should devote at least 12.5% of their ESF+ funding to helping these young people find a qualification or a quality job. All other Member States must allocate an appropriate amount of their ESF+ funds to targeted actions to support youth employment measures.
Support the most vulnerable people suffering from job losses and income cuts: Member States must allocate at least 25% of their ESF+ funds to support social inclusion.
Provide food and basic material assistance to the most vulnerable by integrating the current Fund for European Aid to the Most Deprived (FEAD) into the ESF+. All Member States will devote at least 3% of their ESF+ funds to this objective.
Invest in measures for children who have suffered from the effects of the crisis. Member States where the level of child poverty is above the EU average should devote at least 5% of their ESF+ funds to tackling this problem. All other Member States must allocate an appropriate amount of their ESF Plus funds to targeted measures to tackle child poverty.
Contribute to the green and digital transformation, with investment in skills opportunities for workers in a climate-neutral, digital and inclusive society.
Directly support social innovation, social entrepreneurship and cross-border labour mobility through the new Employment and Social Innovation (EaSI) strand of ESF Plus, with earmarked funding of €676 million. EaSI will support analytical activities, capacity building and transnational/cross-border cooperation to strengthen social protection and inclusion, fair working conditions and equal access to the labour market and improve labour mobility.

read more

Expected results

Equality for women and men - incl. innovative childcare services
Active ageing - incl. digitalisation issues
Active inclusion - improving professional participation
Support for young people in schools and at the transition from school to education and work
Access to lifelong learning - incl. digital competences
Social innovation
Just Transition Fund in specific regions particularly affected by the impact of the greening of the economy
Regions / countries for funding
Overseas Countries and Territories (OCT), EU Member States
Island (Ísland), Kosovo (Kosova/Kosovë / Косово), Montenegro (Црна Гора), Norway (Norge), Serbia (Srbija/Сpбија)
eligible entities
Partners
Education and training institution, EU Body, Non-Profit Organisation (NPO) / Non-Governmental Organisation (NGO), Research Institution incl. University, Private institution, incl. private company (private for profit), International organization, Small and medium-sized enterprise (SME), Public Body (national, regional and local; incl. EGTCs)
Mandatory partnership
No
Project Partnership

Institutions, organisations and companies can apply for ESF funding by applying to a current call for projects (Call). Private individuals cannot apply for funding. They benefit through their participation in ESF-funded projects and funding programmes. Projects are selected on the basis of selection criteria and implemented by the project promoters.
Additional information
Topics
Administration & Governance, Institutional Capacity & Cooperation, Air Quality, Biodiversity & Environment, Climate & Climate Change, Water quality & management, Competitiveness of Enterprises, Employment/Labour Market, SME & entrepreneurship, Demographic Change, European Citizenship, Migration, Digitalisation, Digital Society, ICT, Education & Training, Children & Youth, Media, Equal Rights, Human Rights, People with Disabilities, Social Inclusion, Health, Social Services, Sports
Relevance for EU Macro-Region
EUSAIR - EU Strategy for the Adriatic and Ionian Region, EUSALP - EU Strategy for the Alpine Space, EUSBSR - EU Strategy for the Baltic Sea Region, EUSDR - EU Strategy for the Danube Region
UN Sustainable Development Goals (UN-SDGs)
Program documents
Germany cohesion policy partnership agreement 2021-2027 (6577kB)
Bulgaria cohesion policy partnership agreement 2021-2027 (1222kB)
Slovenia cohesion policy partnership agreement 2021-2027 (723kB)
Czechia cohesion policy partnership agreement 2021-2027 (1218kB)
Hungary cohesion policy partnership agreement 2021-2027 (1298kB)
Austria cohesion policy partnership agreement 2021-2027 DE (835kB)

Contact
European Social Fund+
Website

ESF+ Programm Österreich
Website