Program key data
Instrument for Pre-accession Assistance (IPA III)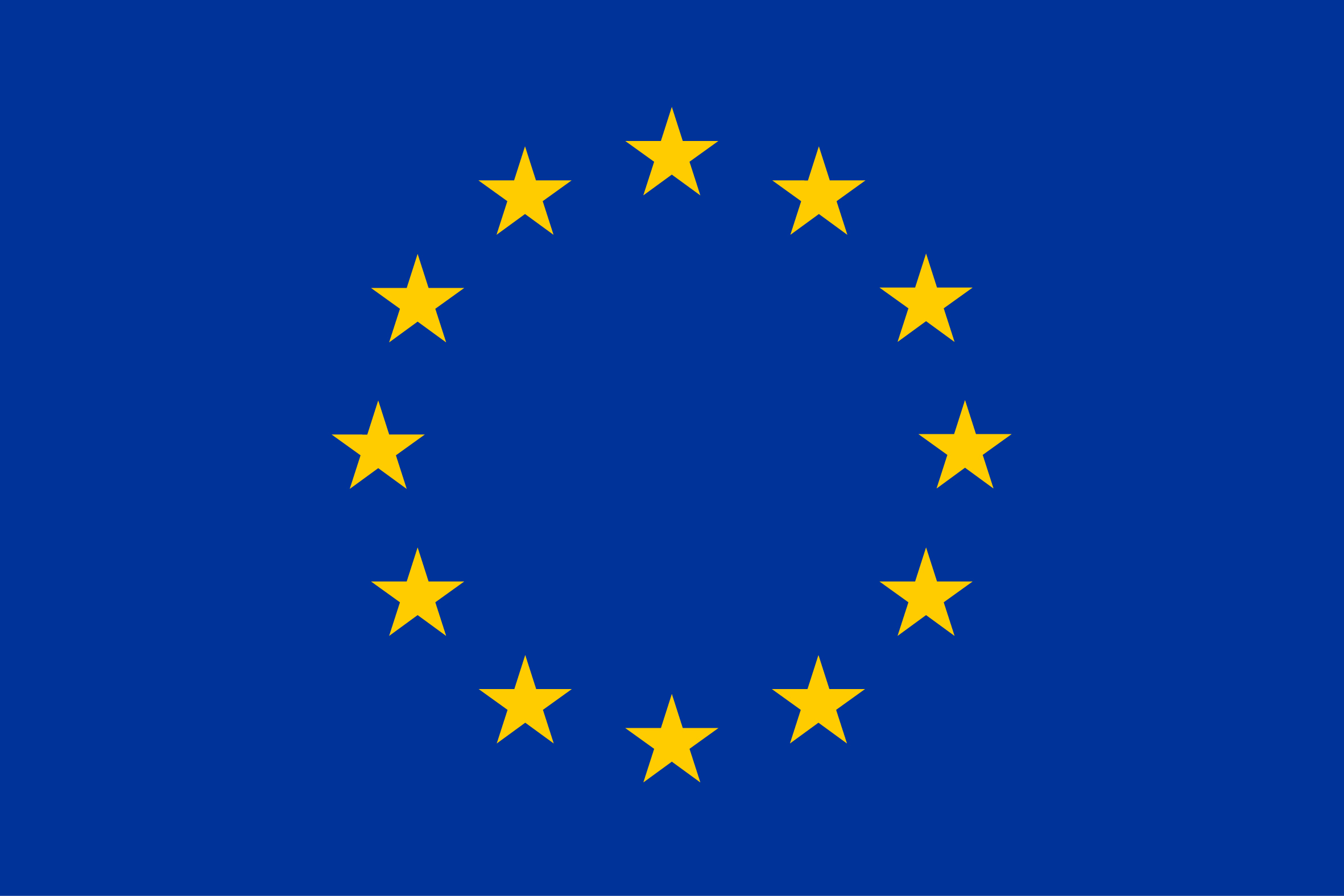 Content of program
short description

The general objective of the IPA III instrument is to support the beneficiaries in adopting and implementing the political, institutional, legal, administrative, social and economic reforms required by those beneficiaries to comply with Union values and to progressively align to Union rules, standards, policies and practices with a view to Union membership, thereby contributing to their stability, security and prosperity.

program objectives

The IPA III Programming Framework identifies five thematic windows:

Window 1- Rule of law, fundamental rights and democracy: The overall objective of IPA III under this window is to strengthen the rule of law, democracy, the respect of human rights and international law, civil society and security as well as to improve migration management including border management.
Window 2- Good governance, EU acquis alignment, good neighbourly relations and strategic communication: The overall objective of the EU's assistance under Window 2 is to promote good governance, increase the compliance with Union's values and their alignment with the Union's rules, standards and practices in the relevant areas. EU assistance will also foster peace and stability across the region.
Window 3- Green agenda and sustainable connectivity: The overall objectives of the EU's assistance under Window 3 are to promote the green agenda by reinforcing environmental protection, contributing to mitigation, increasing resilience to climate change, accelerating the shift towards a low-carbon and circular economy and develop the digital economy and society. This approach shall apply on land but also at sea with a new approach for a sustainable blue economy. It will contribute to boosting resilience and preventing the emergence and spread of future health crises.
Window 4- Competitiveness and inclusive growth: The overall objective of the EU's assistance under Window 4 is to strengthen economic and social development, including through education, competitiveness, research and innovation, social inclusion, industrial and employment policies, with a specific focus on private sector development as well as agriculture, rural and industrial development. Gender equality, reduction of inequalities and enhancing of social cohesion need to be taken into account, for example by greening enterprises for job creation, with focus on women, youth and refugees.
Window 5- Territorial and cross border cooperation: The strategic objectives of the cross-border cooperation programmes between IPA III beneficiaries are:

Promotion of reconciliation and confidence building and good neighbourly relations
Economic, social and territorial development of border areas, fostering the cooperation among national local/regional authorities, associations, non-governmental organisations and enterprises from neighbouring regions
Building the capacities of local, regional and national institutions to manage EU programmes and to prepare them for the management of future Structural Funds under the territorial cooperation goal, which will be implemented upon accession.

In addition, a number of cross cutting themes, such as climate change, environmental protection, , civil society, gender equality, rights-based approach, will be mainstreamed and therefore implemented under the five windows.

 

read more

Expected results

Each window identified several key priorities for IPA III support:

Window 1: Rule of law, fundamental rights and democracy

Judiciary: Further improve the independence, accountability, quality and efficiency of the judicial systems of each beneficiary. IPA III will also contribute to improve the professionalization of judges and of the justice system as a whole, including the skills and capacities of officers concerned in the administration of justice.
Fight against corruption: Establish, and strengthen when already existing, track-records of investigation, prosecution and conviction for highlevel corruption cases, as well as robust anti-corruption institutional framework.
Fight against organised crime/security: Set up effective systems to establish and strengthen existing track-records of proactive investigation, prosecution and conviction for organised crime as well as to counter radicalisation and combating all forms of violent extremism. Particular attention will be paid to providing increased support to capacity-building in the area of cybersecurity and fight against cyber-crime. Continuous support will be offered to reach the above strategic objectives on counterterrorism as well as on the prevention and countering of violent extremism and radicalisation.
Migration and border management: Further step up strategic and operational cooperation on migration, along different pillars: irregular migration, border management, international protection and legal migration.
Fundamental rights: Ensure the alignment of the legal framework with EU and international standards as well as to establish a solid track-record in respecting fundamental rights.
Democracy: Ensure democratic institutions are properly resourced and function in line with constitution, principles of effective government as well as recommendations of the Venice Commission.
Civil Society: Strengthen the enabling legal and policy environment and support the basic needs of Civil Society Organisations (CSOs), to increase CSOs' role in decision and policy making in partnership with public authorities based on trust and mutual recognition and around common interests, to strengthen CSOs skills and capacities, as well as to increase public awareness on CSOs' needs and role.

Window 2: Good governance, EU acquis alignment, good neighbourly relations and strategic communication

Good governance: Modernise public administrations at all levels of government, strengthen statistical systems and economic governance, and hence contribute to sustainable growth and to improve competitiveness.
Administrative capacity and EU acquis alignment: Bring beneficiaries' policies and legislation in line with the EU policies and the EU acquis, and to build administrative capacity to fully and effectively implement sector policies and the adopted legislation, building the ability of beneficiaries to take on the obligations of membership as well as the digitalisation efforts. This objective constitutes a crosscutting priority and complements administrative capacity building under other Windows in line with the sector approach.
Good neighbourly relations and reconciliation: Contribute to societal cohesion and resilience by addressing the legacy of the conflicts of the past and bringing justice to all victims of the conflicts.
Strategic communication, monitoring, evaluation and communication activities: Ensure public support for the EU values, policies and to necessary reforms entailed by the accession process by explaining 1. How the EU and the EU accession process work and 2. What the benefits and implications of the process are for citizens of candidate countries and potential candidates as well as for the EU Member States.

Window 3: Green agenda and sustainable connectivity

Environment and climate change: Support the protection of the environment, improve its quality and contribute to actions and policies against climate change to accelerate the shift towards a low-carbon economy.
Transport, digital economy and society, and energy: Promote smart, sustainable, inclusive, safe and resilient transport and to remove bottlenecks in key network infrastructures, to improve access to digital technologies and services, to accelerate the shift towards a low-carbon, climate resilient economy, promote clean energy transition and a European integrated energy market.

Window 4: Competitiveness and inclusive growth

Education, employment, social protection and inclusion policies, and health: Strengthen access to and quality of inclusive education, including vocational education and training, participation in Early Childhood Education and Care and lifelong learning opportunities at all levels. IPA III will also contribute to fostering quality employment and access to the labour market, reducing the proportion of people engaged in informal employment as well as promoting equality and nondiscrimination, social protection and inclusion and combating poverty.
Private sector development, trade, research and innovation: Improve the business environment, innovation ecosystem and investment climate of the beneficiaries, promoting integration with EU industrial value chains, in view of supporting the socio-economic recovery after the COVID-19 pandemic and increasing the competitiveness of these economies.
Agriculture and rural development: Gradually building an agricultural sector capable of competing with market forces, while progressively aligning with the EU legal framework in the field of agriculture and rural development and the relevant veterinary, food safety and phytosanitary standards (SPS standards). Major efforts are still necessary for food safety, animal welfare and the transition towards sustainable food systems, being increasingly important in view of the necessary alignment with the EU food safety acquis and the EU Farm to Fork Strategy, which is at the heart of the EU Green Deal aiming to make food systems fair, healthy and environmentally friendly. IPA III will also contribute to ensuring food security in the region, improve the life of rural residents through the economic and social development of rural areas and to build resilience to adverse effects of climate change.
Fisheries: Increase the ability to cope with competitive pressure and market forces, and to progressively align with the Union rules and standards and to promote aquaculture.

Window 5: Territorial and cross border cooperation

Promoting employment, labour mobility and social and cultural inclusion across borders through, inter alia: integrating cross-border labour markets, including cross-border mobility; joint local employment initiatives; information and advisory services and joint training; gender equality; equal opportunities; integration of immigrants' communities and vulnerable groups; investment in public employment services; and supporting investment in public health and social services
Protecting the environment and promoting climate change adaptation and mitigation, risk prevention and management through, inter alia: joint actions for environmental protection; promoting sustainable use of natural resources, coordinated maritime spatial planning, resource efficiency and circular economy, renewable energy sources and the shift towards a safe and sustainable low-carbon, green economy; promoting investment to address specific risks, ensuring disaster resilience and disaster prevention, preparedness and response
Promoting sustainable transport and improving public infrastructures by, inter alia, reducing isolation through improved access to transport, digital networks and services and investing in cross-border water, waste and energy systems and facilities
Promoting the digital economy and society by inter alia the deployment of digital connectivity, the development of interoperable eGovernment services, digital trust and security as well as digital skills and entrepreneurship
Encouraging tourism and cultural and natural heritage
Investing in youth, education and skills through, inter alia, developing and implementing joint education, vocational training, training schemes and infrastructure supporting joint youth activities
Promoting local and regional governance and enhancing the planning and administrative capacity of local and regional authorities
Enhancing competitiveness, the business environment and the development of small and medium-sized enterprises, trade and investment through, inter alia, promotion and support to entrepreneurship, in particular small and medium-sized enterprises, and development of local cross-border markets and internationalisation
Strengthening research, technological development, innovation and digital technologies through, inter alia, promoting the sharing of human resources and facilities for research and technology development

read more
Regions / countries for funding
Albania (Shqipëria), Bosnia and Herzegovina (Bosna i Hercegovina / Босна и Херцеговина), Kosovo (Kosova/Kosovë / Косово), Montenegro (Црна Гора), North Macedonia (Северна Македонија), Serbia (Srbija/Сpбија), Türkiye
eligible entities
Partners
Small and medium-sized enterprise (SME), Public Body (national, regional and local; incl. EGTCs), International organization, Private institution, incl. private company (private for profit), Other, Non-Profit Organisation (NPO) / Non-Governmental Organisation (NGO), Education and training institution, Research Institution incl. University, EU Body
Mandatory partnership
No
other eligibility criteria

For the multiannual financial framework period 2021-2027, the IPA III budgetary envelope is €14.162 billion.

The current beneficiaries are:

Albania
Bosnia and Herzegovina
Kosovo
Montenegro
North Macedonia
Serbia
Turkey

Assistance is also provided through multi-country / regional programmes.
Additional information
Topics
Administration & Governance, Institutional Capacity & Cooperation, Agriculture & Forestry, Fishery, Food, Soil quality, Air Quality, Biodiversity & Environment, Climate & Climate Change, Water quality & management, Arts & Culture, Cultural Heritage, Tourism, Circular Economy, Natural Resources, Competitiveness of Enterprises, Employment/Labour Market, SME & entrepreneurship, Demographic Change, European Citizenship, Migration, Digitalisation, Digital Society, ICT, Disaster Prevention, Resilience, Risk Management, Education & Training, Children & Youth, Media, Energy Efficiency, Renewable Energy , Equal Rights, Human Rights, People with Disabilities, Social Inclusion, Health, Social Services, Sports, Justice, Safety & Security, Mobility & Transport, Rural & Urban Development/Planning
Relevance for EU Macro-Region
EUSAIR - EU Strategy for the Adriatic and Ionian Region, EUSDR - EU Strategy for the Danube Region
UN Sustainable Development Goals (UN-SDGs)
Program documents
IPA III Programming Framework 2021-2027 EN (1652kB)

Contact
Infocentre and Contacts - EU Regional Policy
Website